The first road trip part 03: Getting the most out of the return trip
This post is about the places we visited on our way home from Italy, driving through Switzerland, France and Germany before arriving home in Denmark.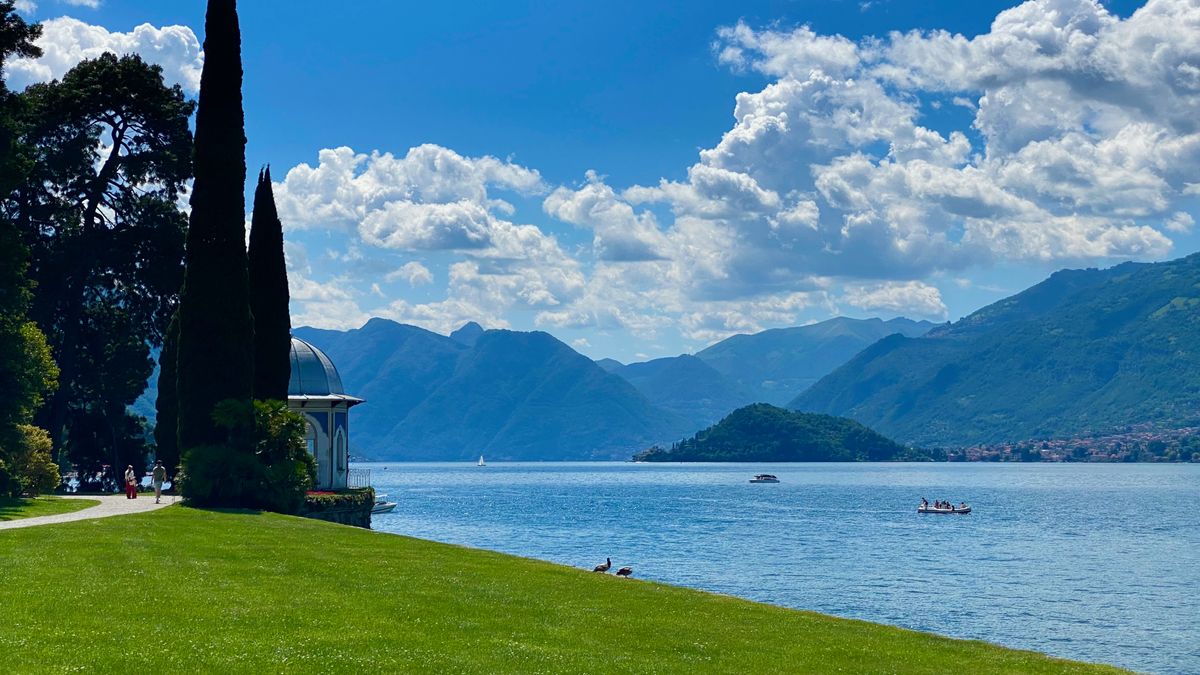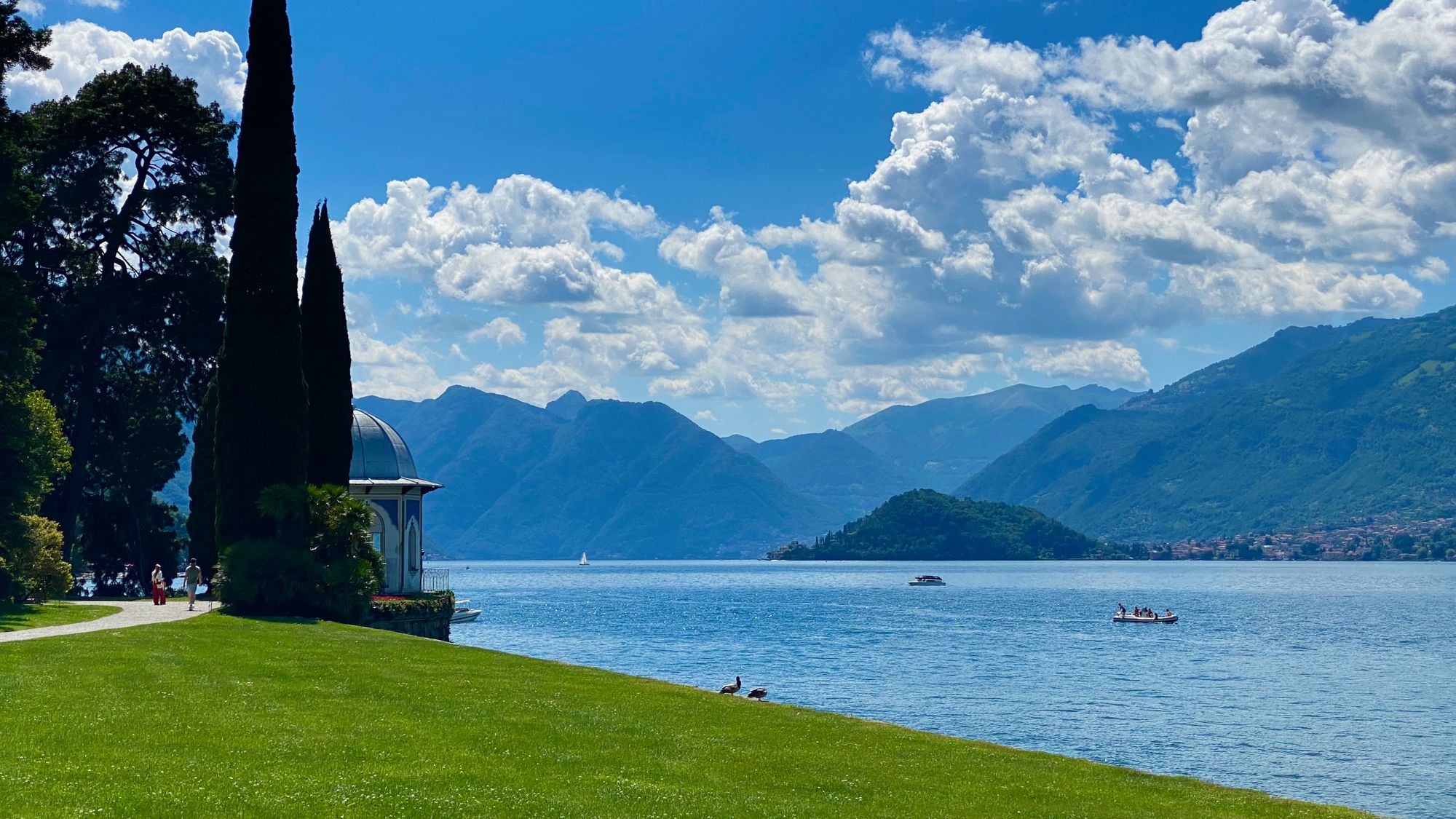 Greetings,
My name is Adrian and together with my wife we embarked in four road trips around Europe during 2022, one in each season.
Two of them where done for remote working and two entirely as a vacation.
Being the first time we had access to a car we got to experience a sense of freedom we never knew before, creating unforgettable memories we otherwise would had missed.
In this series of blogs I will talk about our journey, what went well & what didn't, with the hope of helping and inspiring others to explore Europe by car.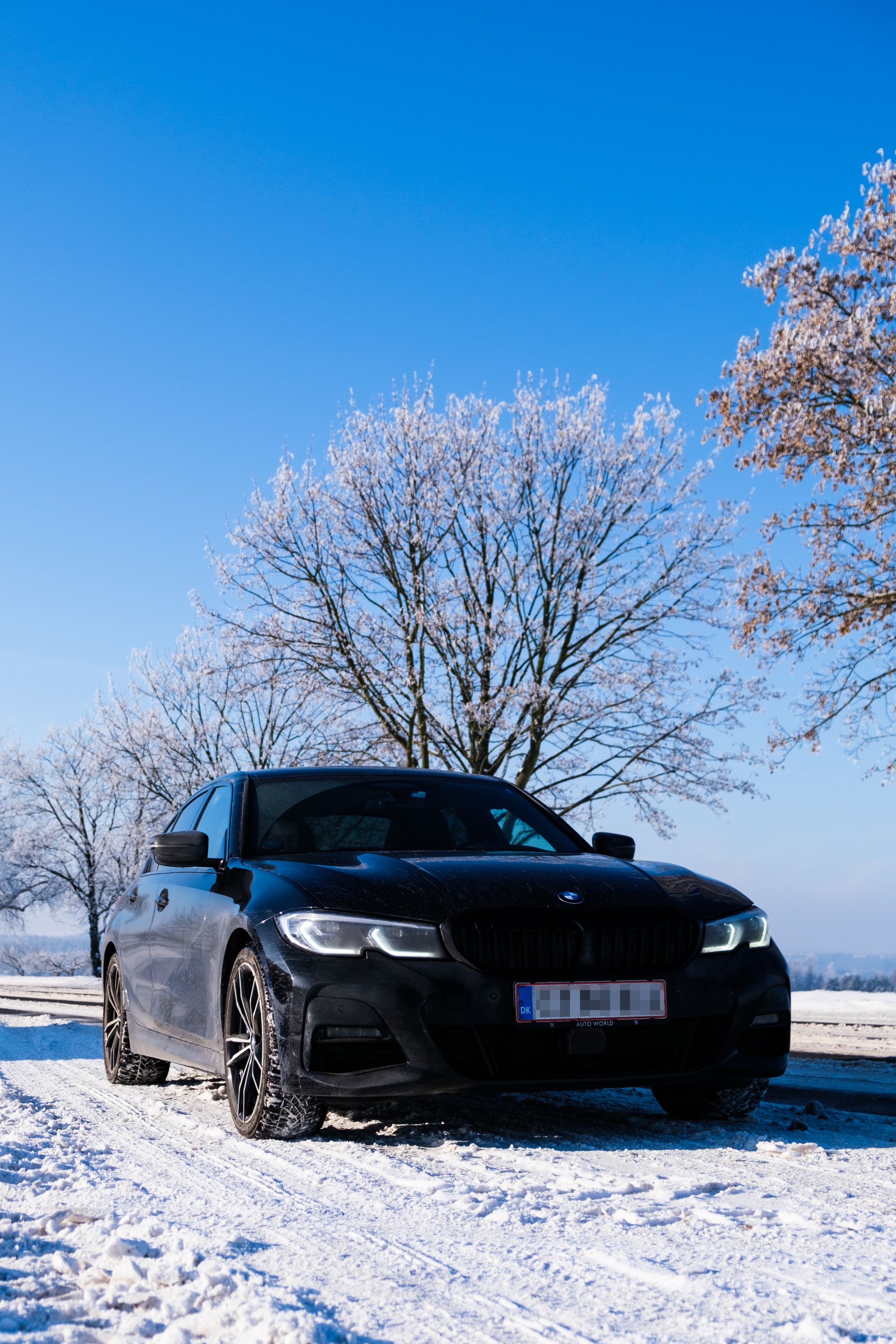 ---
Introduction
This is part 03 of our spring road trip from Denmark to Italy and back in which I talk about the itinerary we made to get the most out of the return home journey, turning what could have been a boring 3 day trip with the car into an exciting mini vacation in its own.
Plus, how I tried (and hopefully managed) to help a French woman using google translate.
Table of content: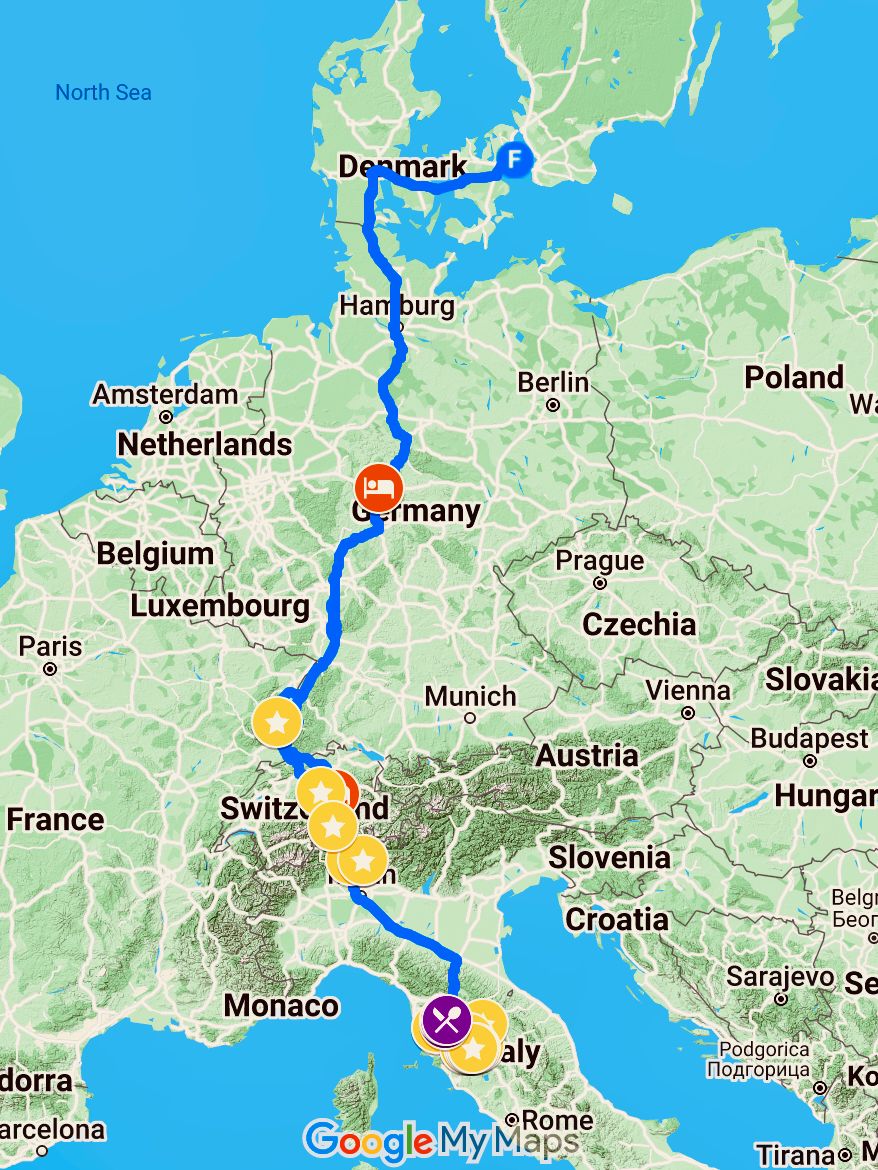 ---
👉 Read part 01 here if you are interested in the 3 day journey of driving to Tuscany, crossing Germany and Switzerland.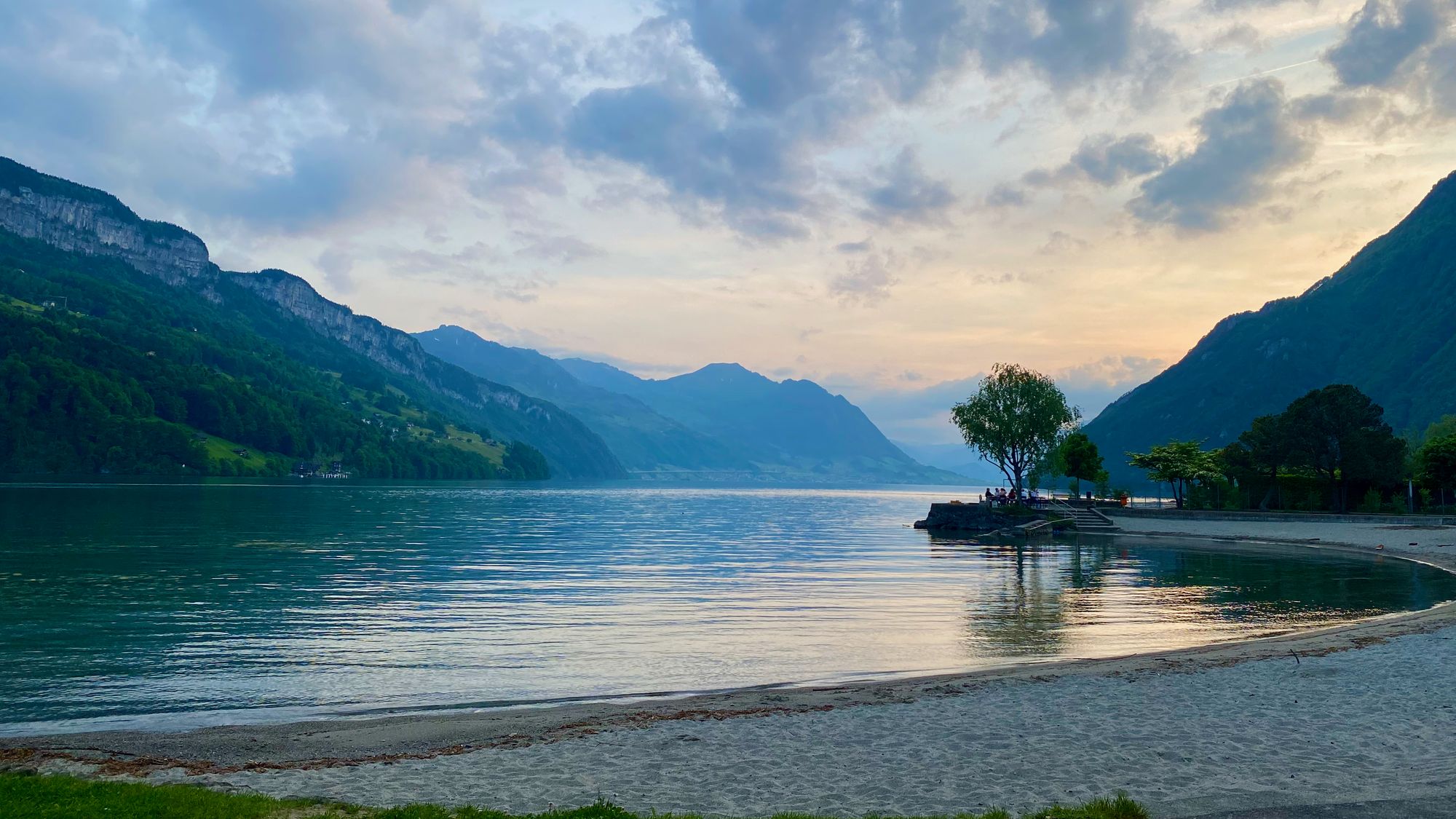 👉 Read part 02 here if you are interested in our itinerary in Tuscany while working remote. After hours we explored the many hilltop towns in Val d'Elsa and Val d'Orcia while also enjoying some of the best local produce the area has to offer.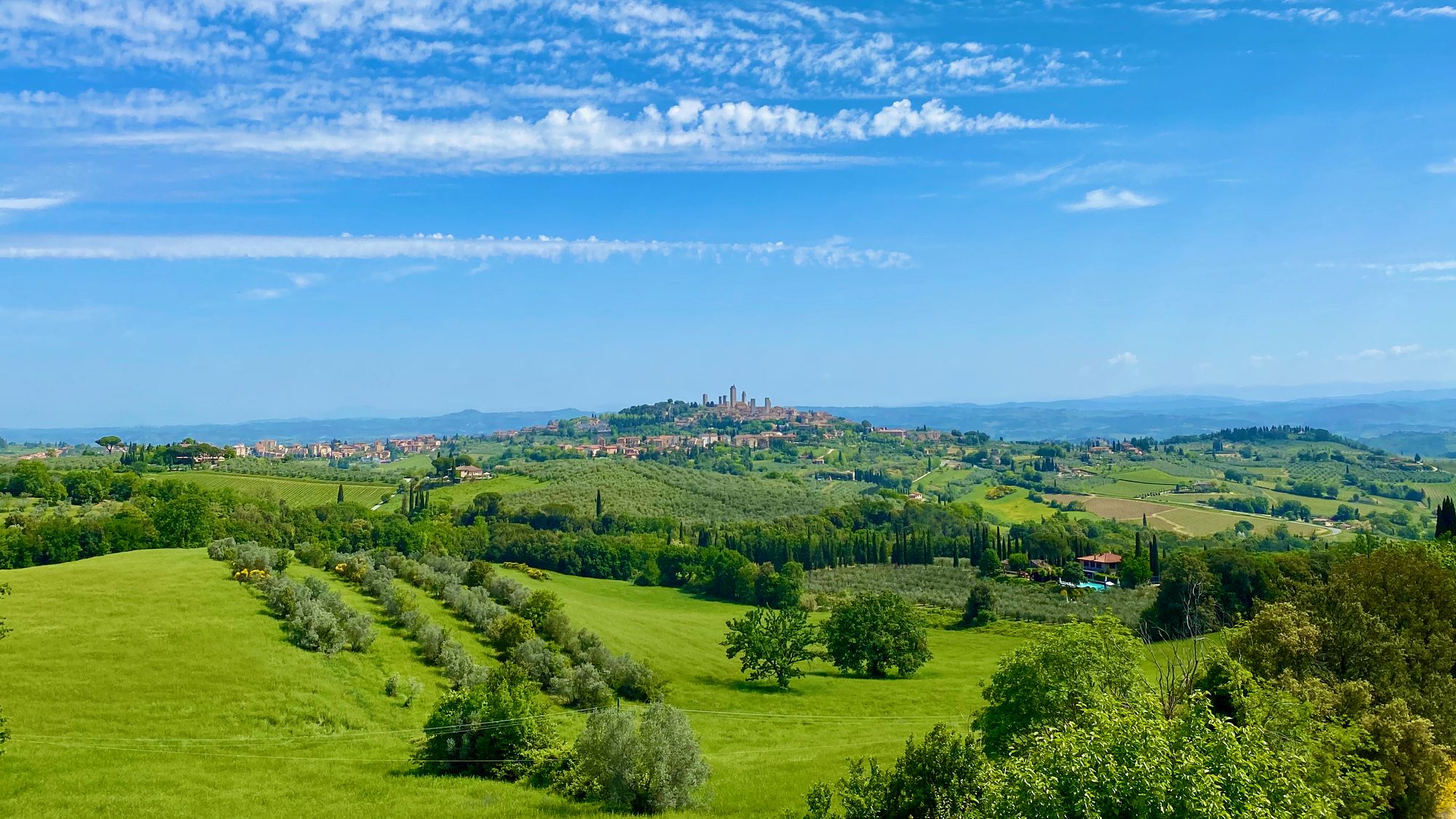 ---
Bye Tuscany, Hello Lake Como
After 10 beautiful days working remotely from Hotel Pescille we had to say farewell to Tuscany but we were not yet ready to leave Italy.
We took 2.5 days off to spend in one of our favorite location in the world: Lake Como.
It's not a lot of time, especially since it includes the drive to and from there, but it made sense since it is in the direction we needed to travel anyway.

We choose to stay in Menaggio, a town on the lake shore that we visited just a month earlier during the Easter Break.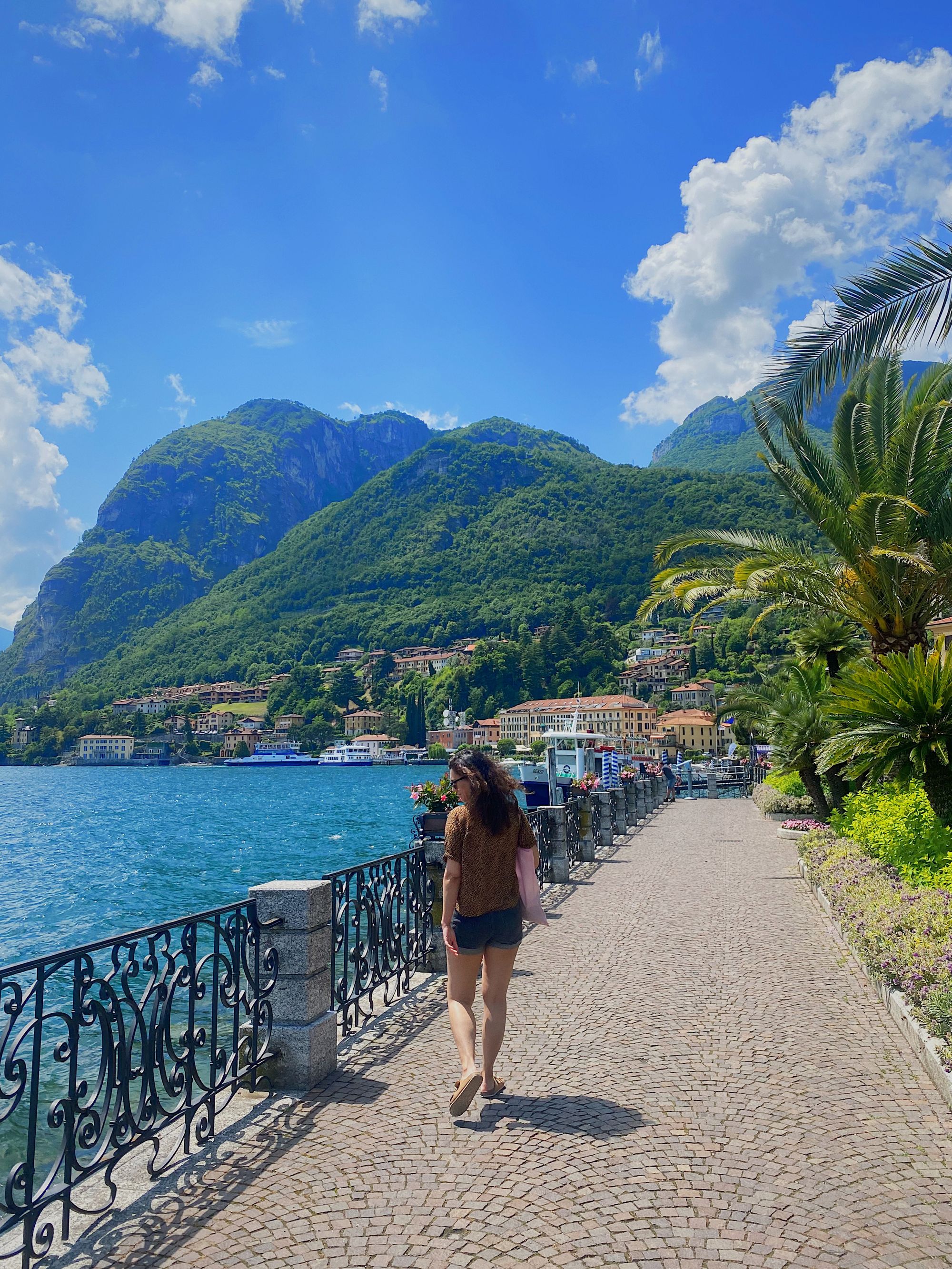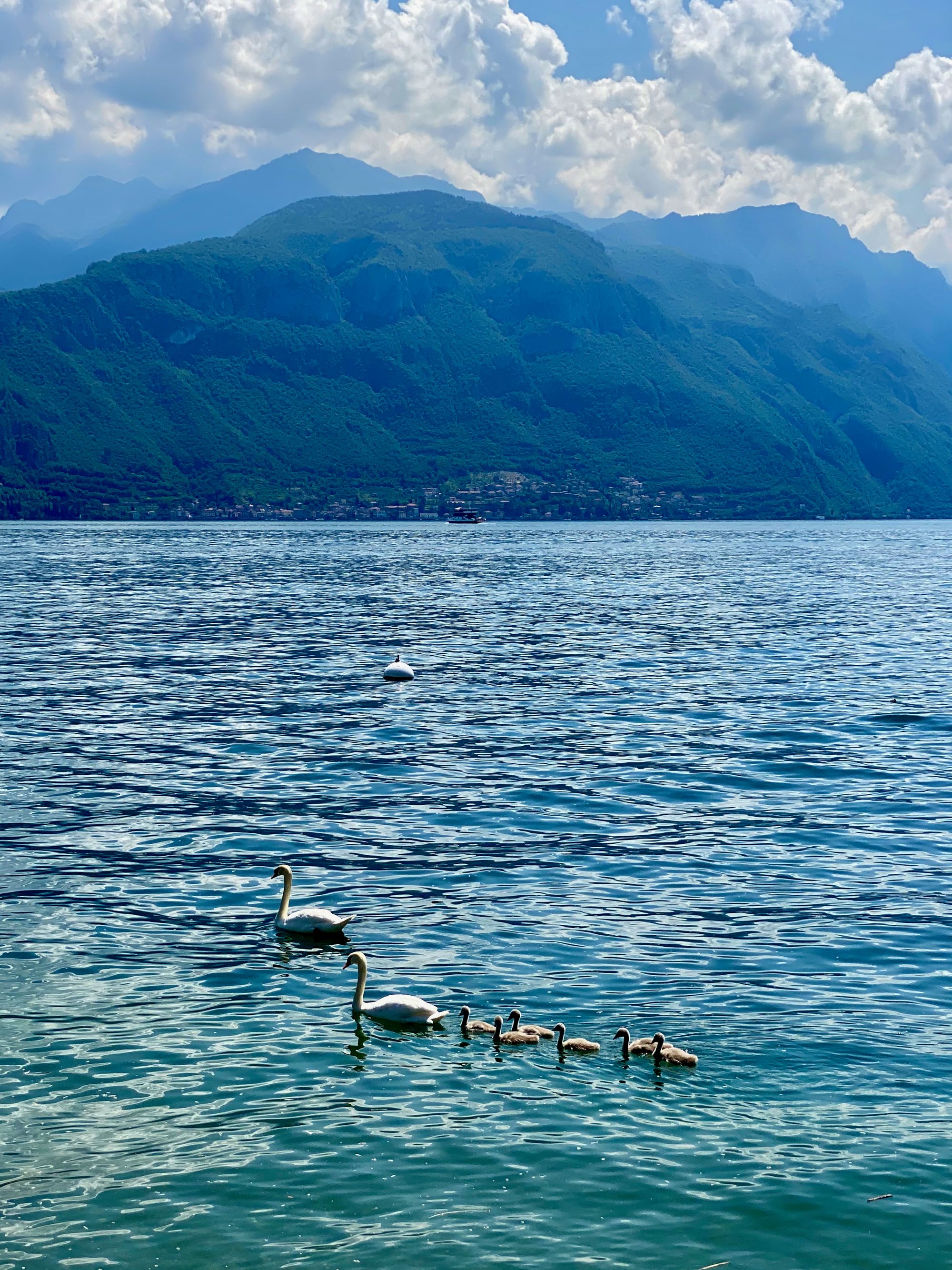 It's not as famous as Bellagio, the city we picked for Easter, but we like it more, probably because of that - the town looked like it had a life outside tourism, although I'm sure the industry still plays a major role there.
The drive from our location in Tuscany to Menaggio in Norden Italy is about 5 hours (430 Km / 267 Mi) and a big part happens on the boring A1, between Bologna and Milan.
I mentioned in part 01 that this stretch of highway was the biggest letdown when it comes to driving and shocker, the impression remained the same during return.
Driving around Lake Como was a blast on the other hand. Slow and crowded at times, nail biting narrow on occasions, confusing directions that get you in the forbidden ZTLs, it throws everything at you but I loved it all - my passenger wife was a lot more stressed than I was 😅
Also, you just can't beat those views!
It felt surreal that now we were driving on some of the same streets we walked just a few weeks back.
We stayed at Hotel Royal, which was one of the few accommodations in Menaggio that had parking at a price that didn't felt like a ripoff.
The hotel was fine, offering a good breakfast with great views over the lake. The rooms on the other hand where a bit outdated in design and features.
A quick note that according to their website the hotel is closed in 2023, being put up for sale 😕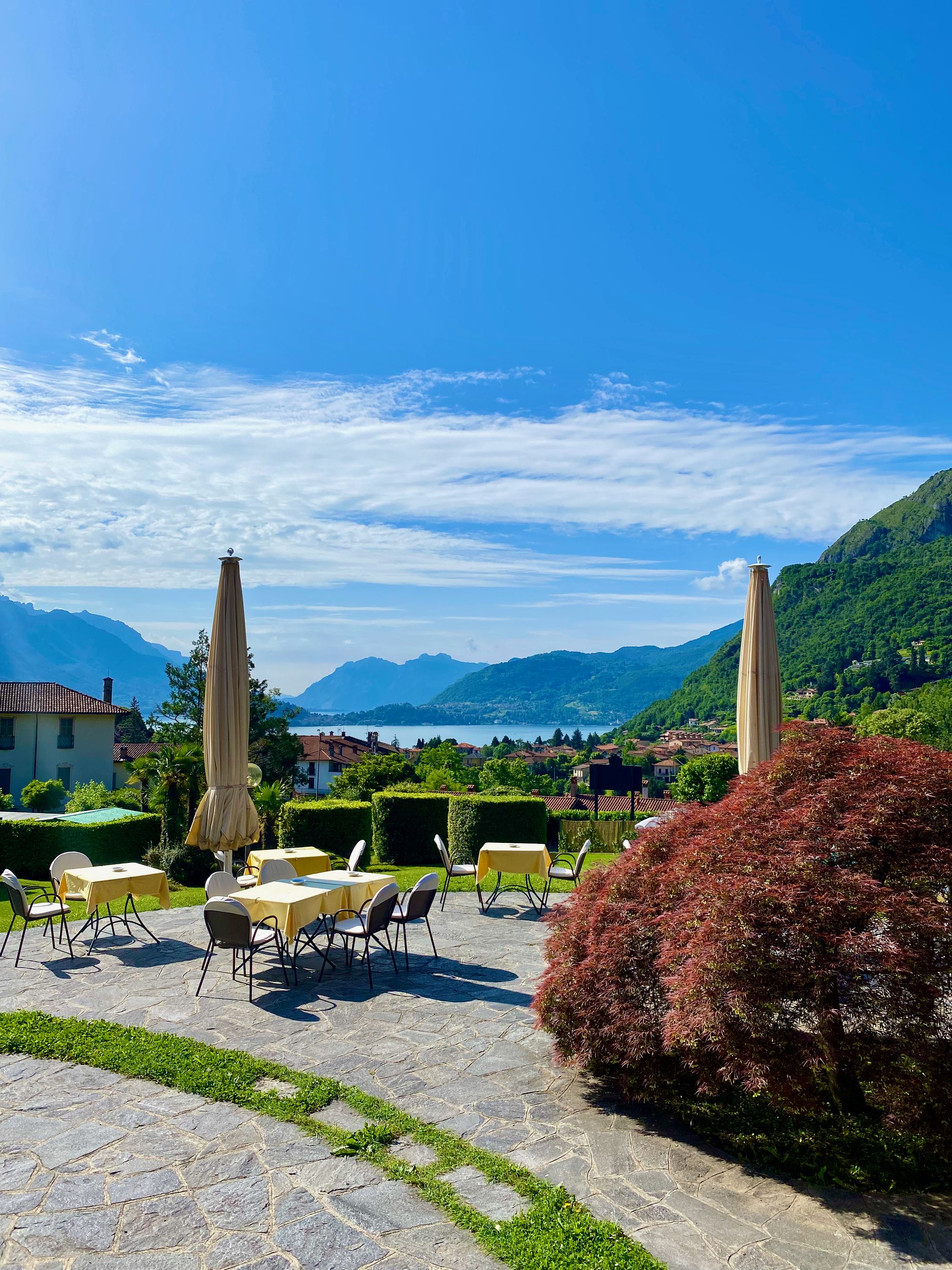 This is a destination that deserves its own article so in this post I'll focus on this trip (short) itinerary.
However, I couldn't help to offer 6 ideas from the previous times we visited Lake Como. You can do all in one day although I would recommend spending at least two days here.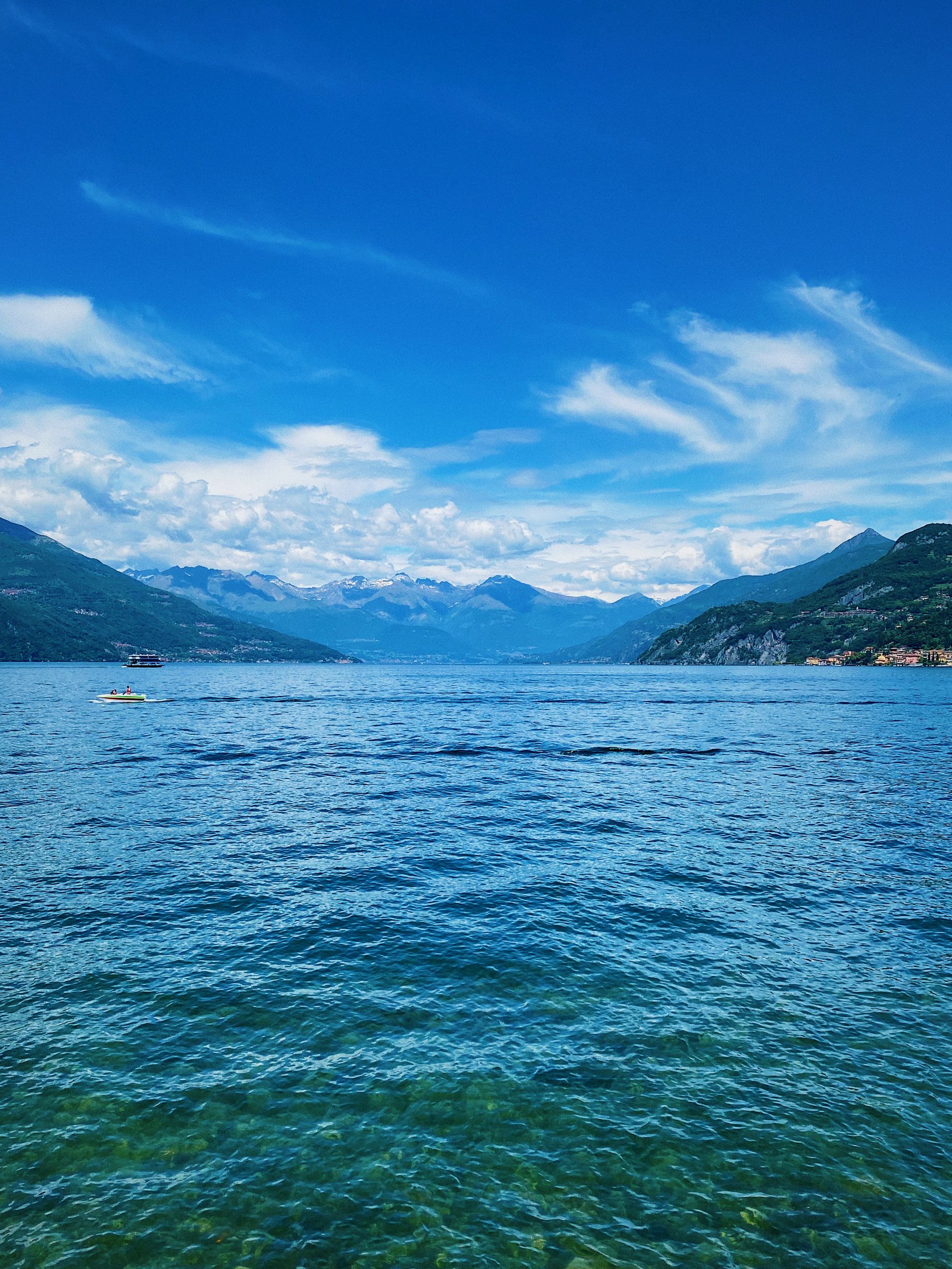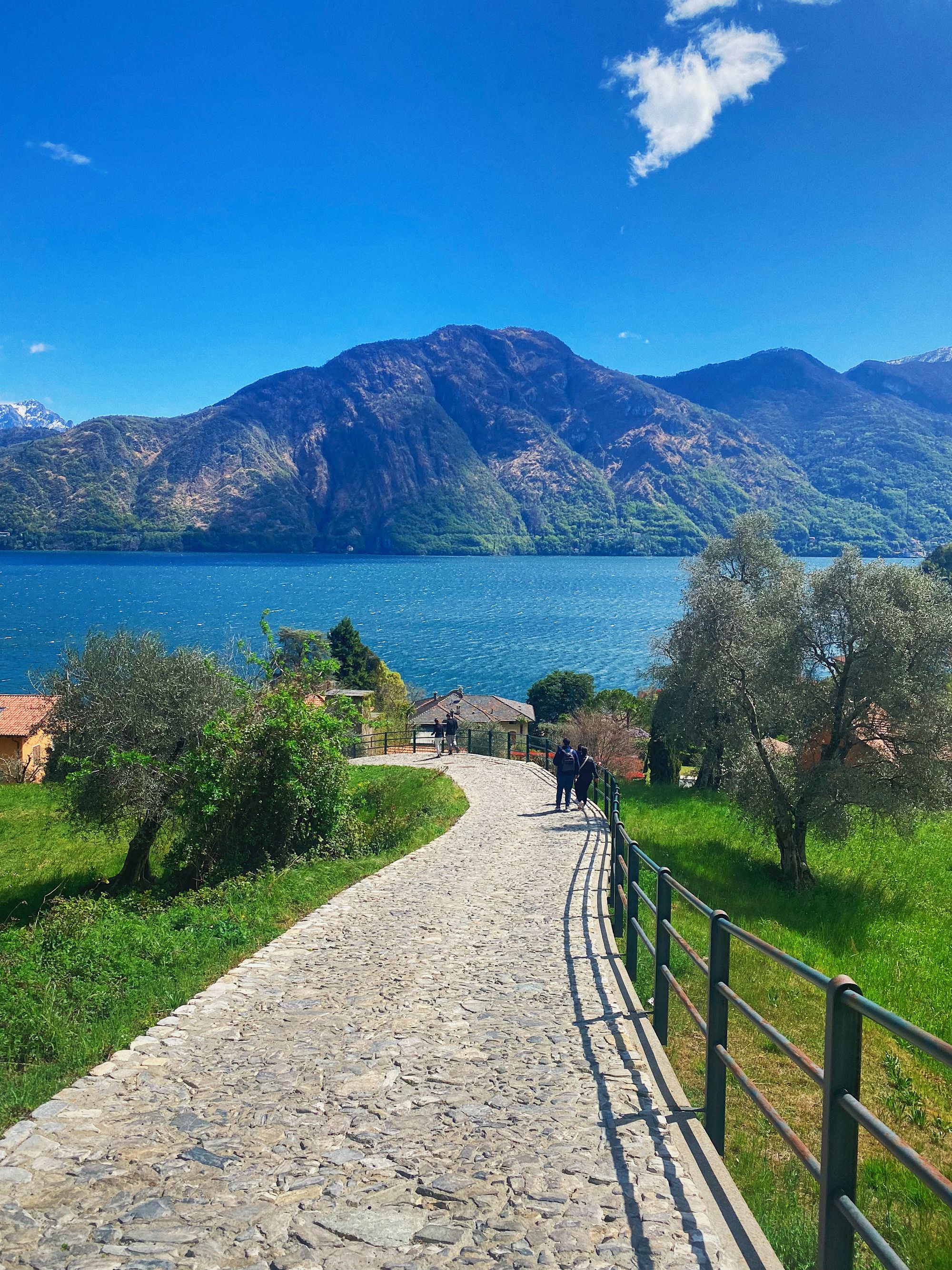 Back to our current trip, we left the Italian countryside behind and arrived in Menaggio at around 7 in the evening. There's really only one thing to do after a long drive: enjoy a glass of Aperol Spritz in a piazzetta🍹
Afterwards we strolled along the shore until sundown when we began the 15-20 min climb to the hotel (during which we saw a wild ferret). Day done!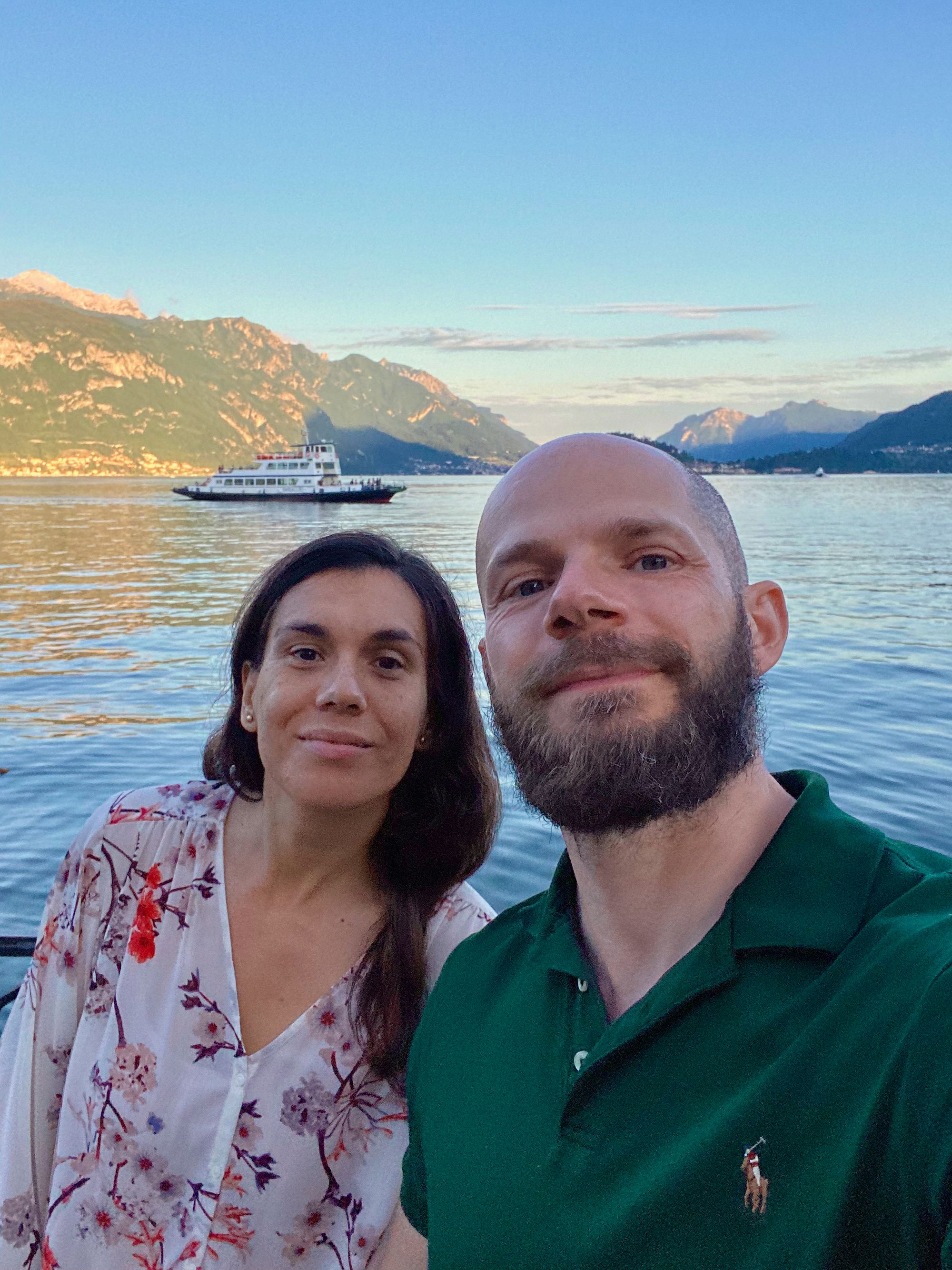 ---
Good morning!
We started our Lake Como one day itinerary with a slow breakfast at the hotel, after which we decided to look for a short hike around the area since yesterday we spent a big chunk of the day working plus the 5h drive here.
During the Easter break we did a hike through some of the villages along the shore, going from Villa Carlotta to Villa del Balbianello, following roughly this route, and we loved it.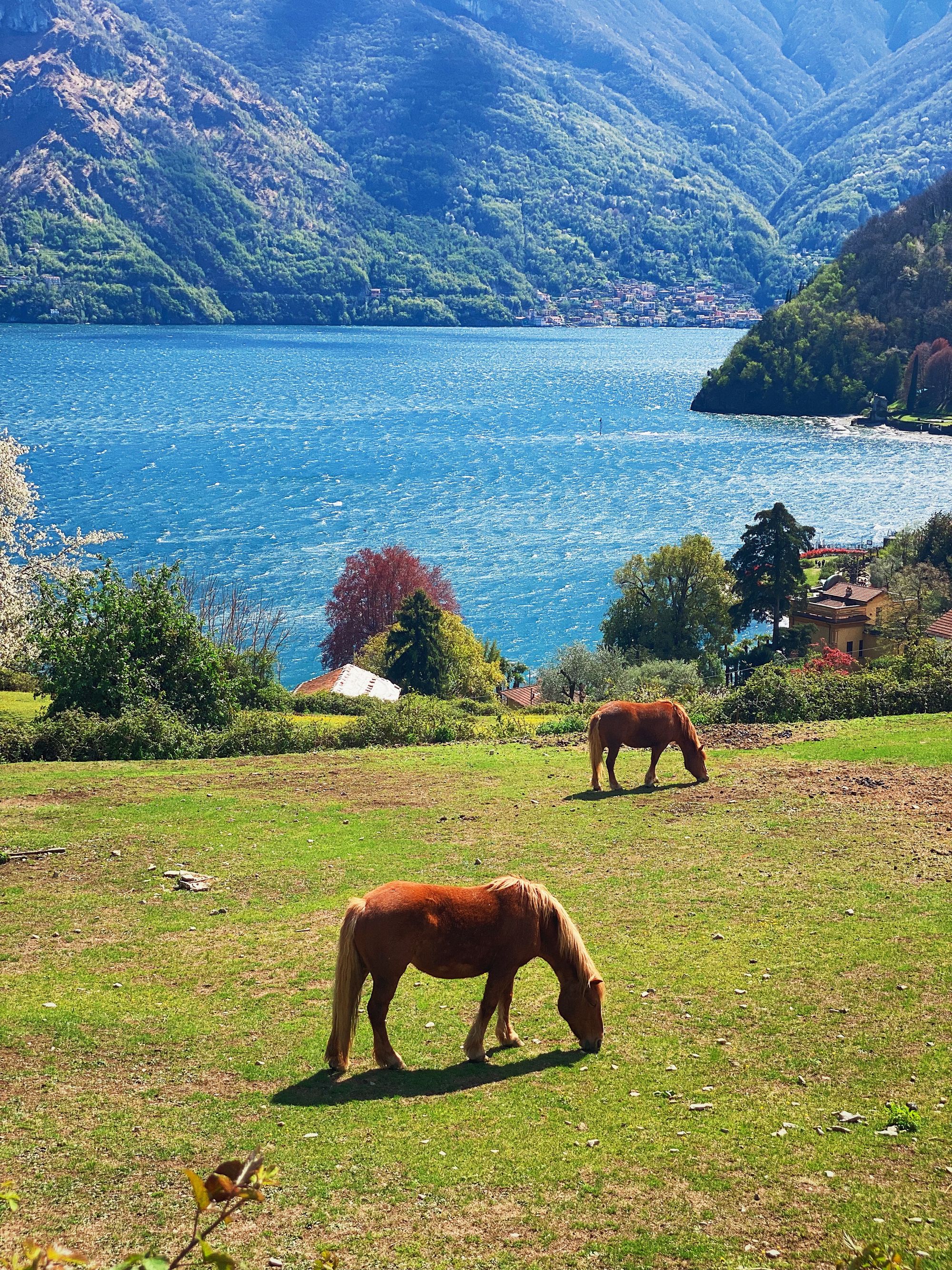 As we didn't had too much time available we looked for the nearest trail on AllTrails.com app - highly recommended.
At around 10:00 we started the hike on a forest path behind Hotel Royal and after following the river for a short while we decided to leave the trail and go off course, reaching the tiny village of Codogna-Cardano.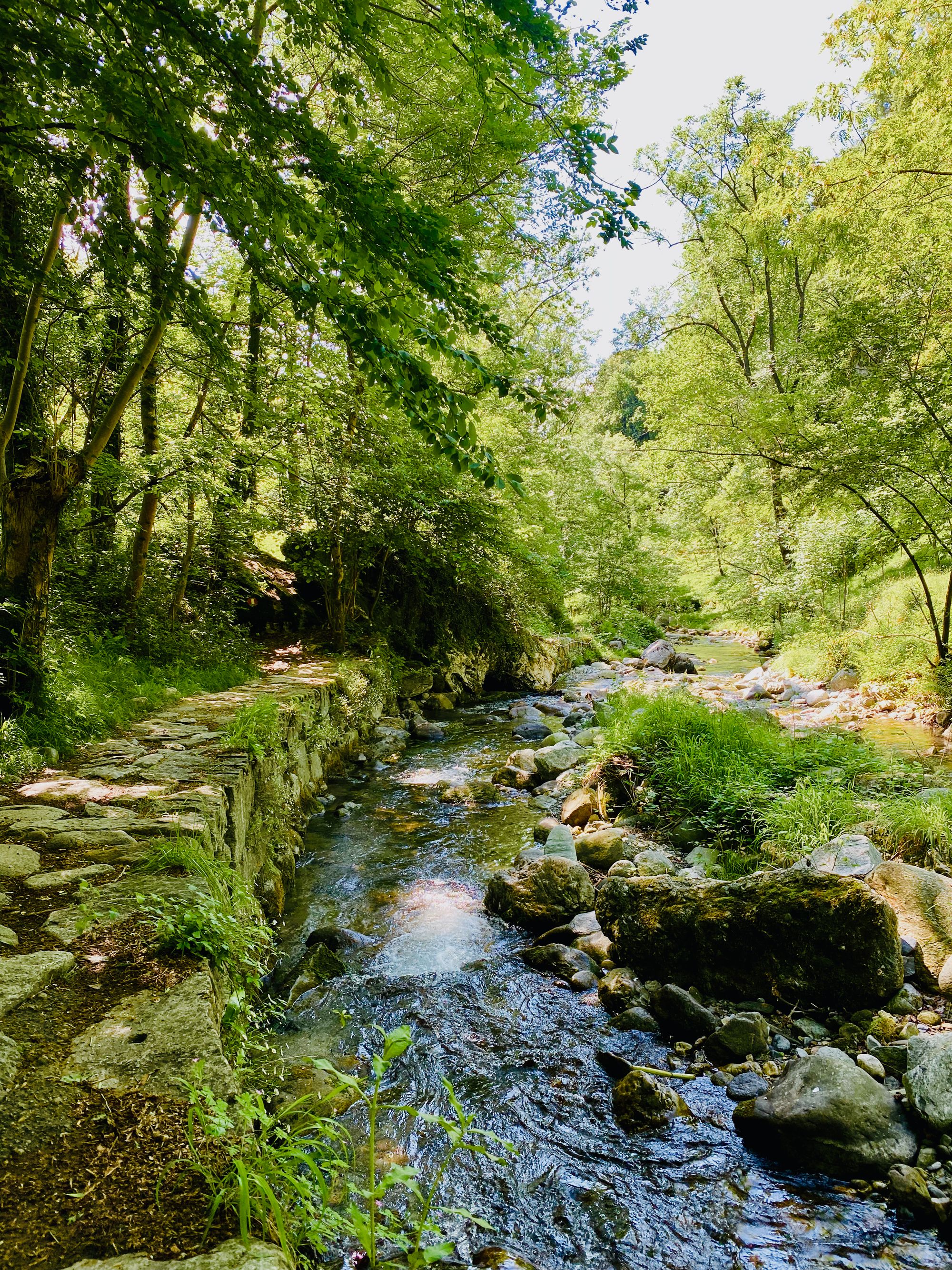 From here we began to descend towards Menaggio in order to visit a town on the opposite shore that we felt in love with during the previous visit: Varenna.
On the way down we looked for alternatives to the main road (quite busy with cars and with a very narrow sidewalk) but unfortunately the only trail we found on AllTrails and Google Maps was closed down due to some recent landslides.
Here our bit of Italian came in handy when chatting with a resident about what alternatives we have to reach Menaggio without taking the main road. He pointed us in the direction of a pedestrian and bicycles path that is not marked on Google Maps.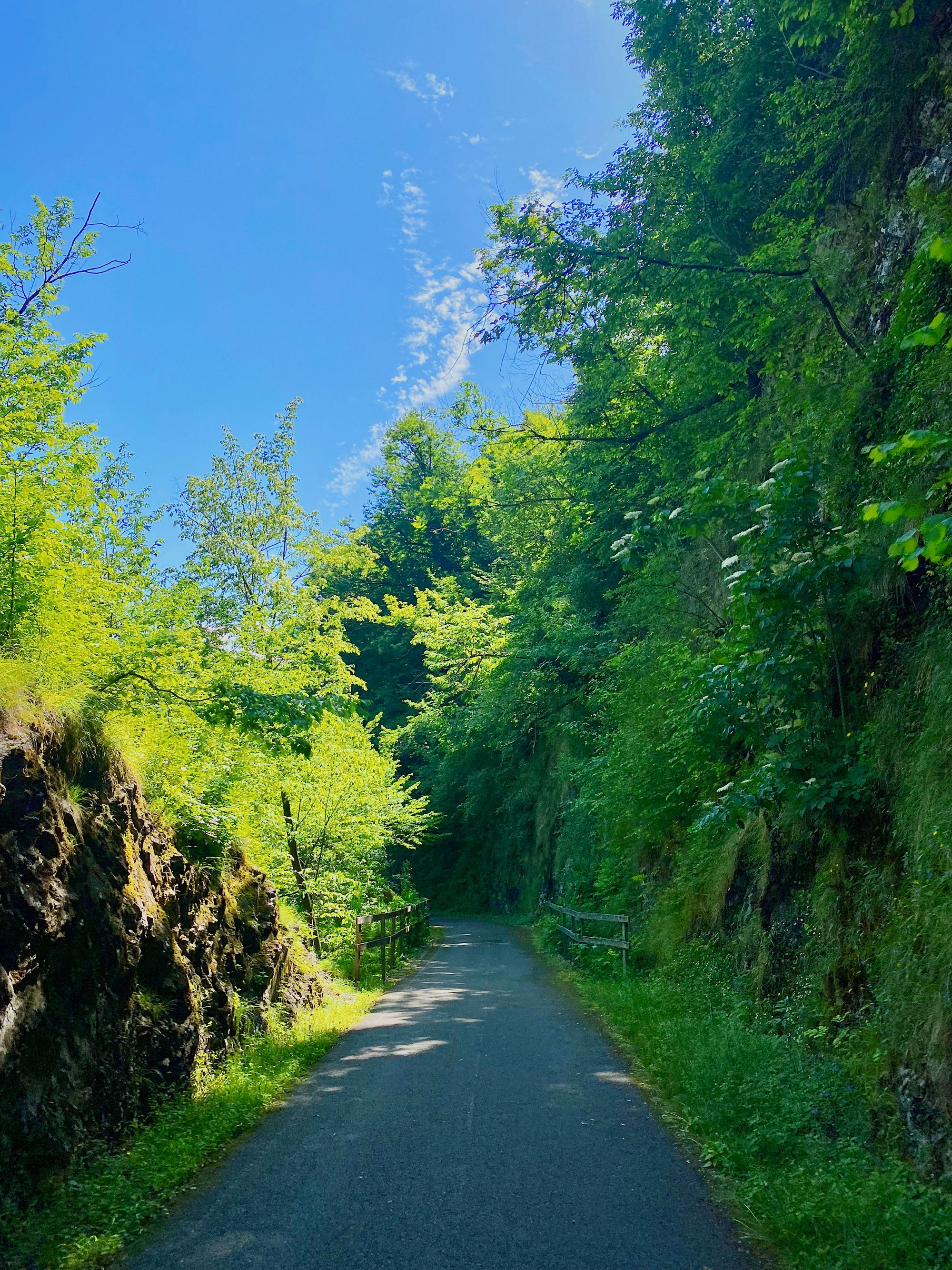 The starting point is around here, the midpoint somewhere here and I'm not sure where the end point is because I didn't took any pictures there to geotag, but there's only one way out once you're on the trail 😄
We reached Menaggio shore at around 12:00 and the next ferry to Varenna was at 14:00 so we had 2 hours to spend - and I must say, Lake Como is not the worst location to spend time in.
Varenna is a gorgeous, picture perfect town that also attracts a crowd to match. This, combined with the fact that I wasn't able to find accommodation with parking that wasn't too far from the city made us choose Menaggio instead.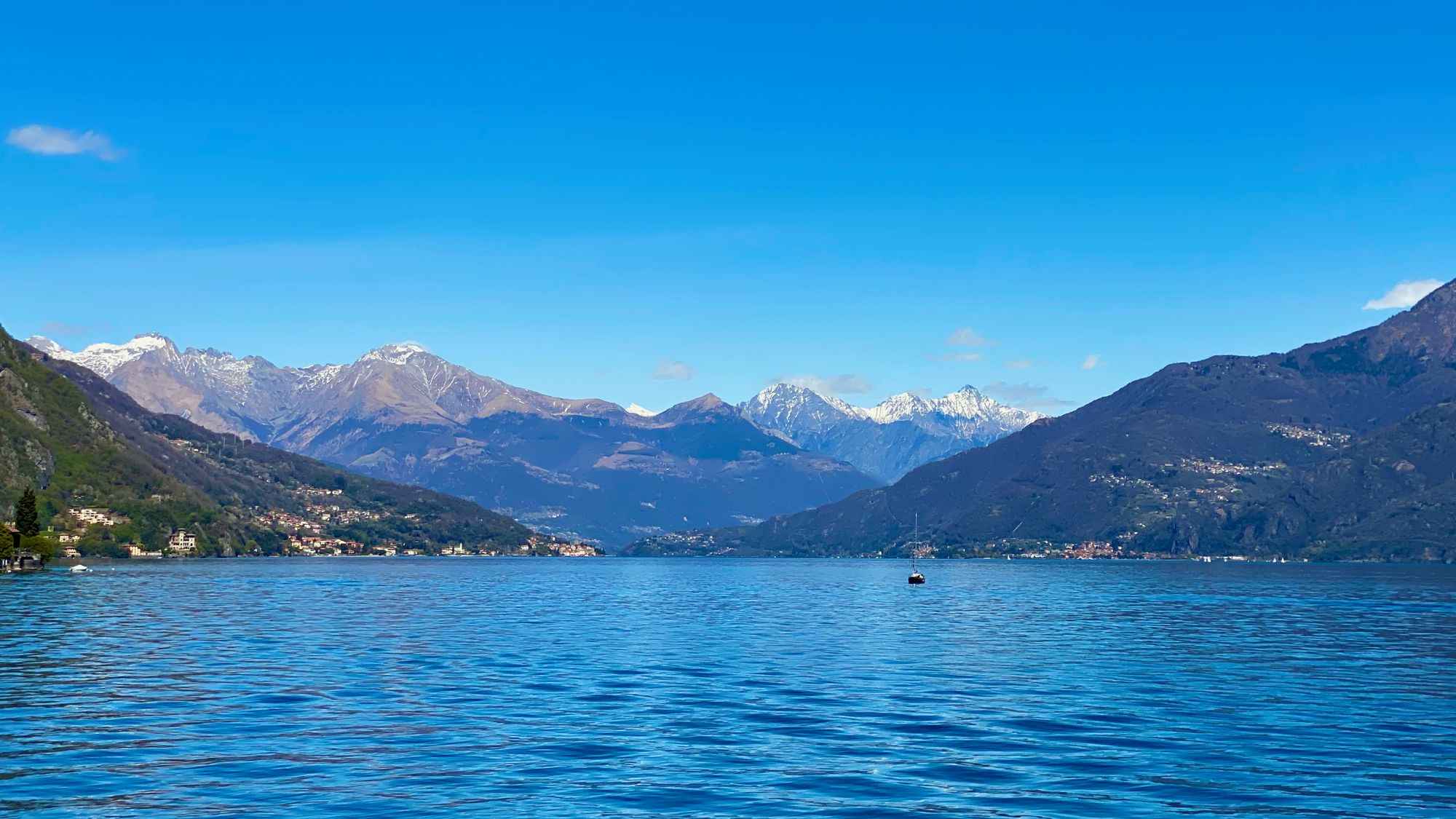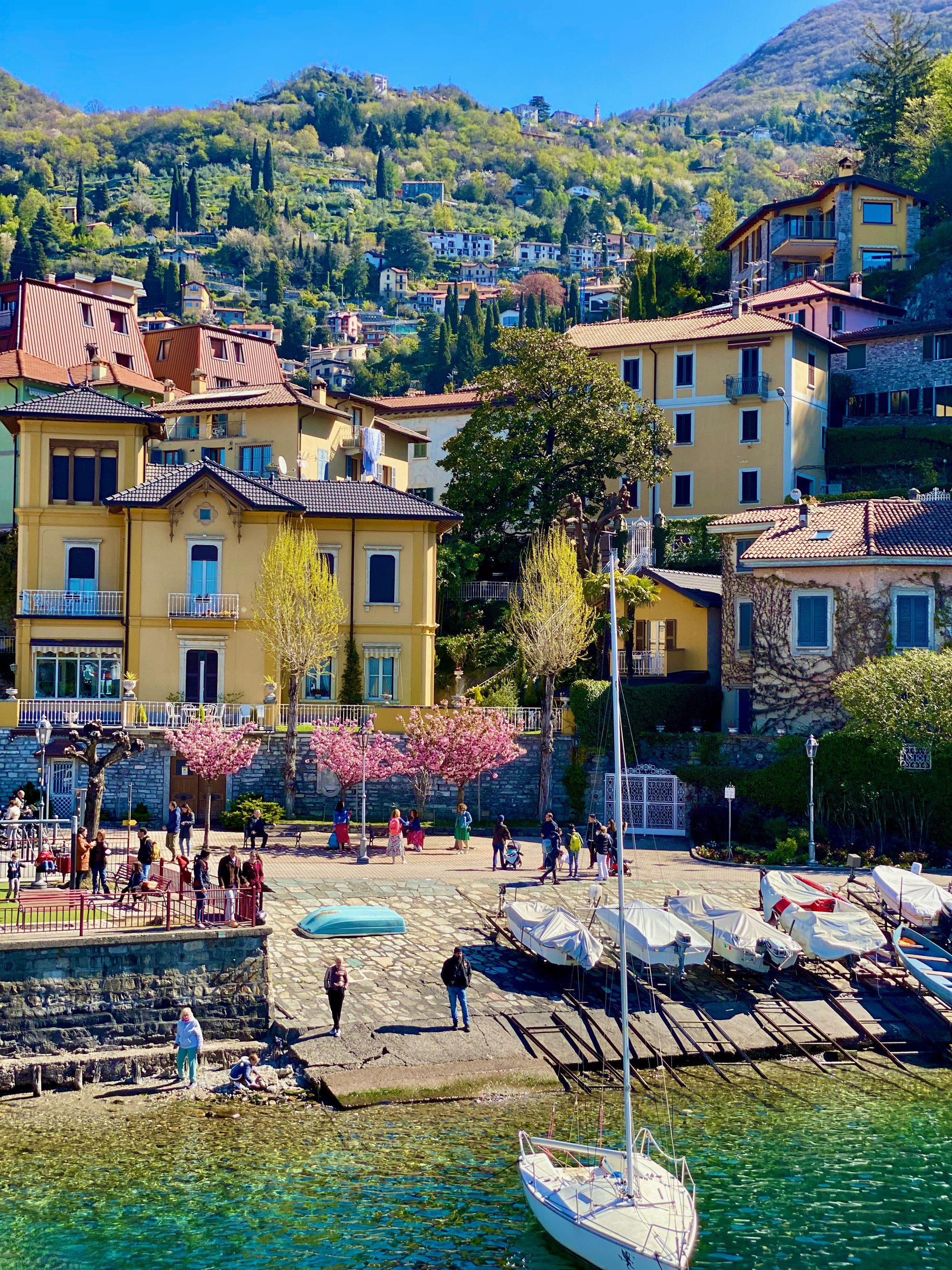 When it comes to things to do in Varenna, well... just walk, drink, eat, repeat. Everywhere you turn your eyes there's a pretty spot to look at. Find a bench and watch the crowds go by. Or sit by the water and watch the waves hit the shore.
You might need to queue in line for lunch, especially on the promenade and remember that many restaurants close after lunch until dinner time so plan accordingly.
One thing not to miss is this small beach and the walk there from the port, through the old town.
Our one day itinerary at Lake Como continued with another hop on the ferry for a short visit to Bellagio before returning to Menaggio. Stormy clouds were gathering above turning the sky into a dramatic shade of orange - better get to the hotel before it starts pouring.
It was a full and beautiful day that we spent outdoor, combining nature with city walks and confirming once again why Como is one of our all time favorite locations.
In the end it didn't rained, instead it was the biggest lightning storm I have ever seen.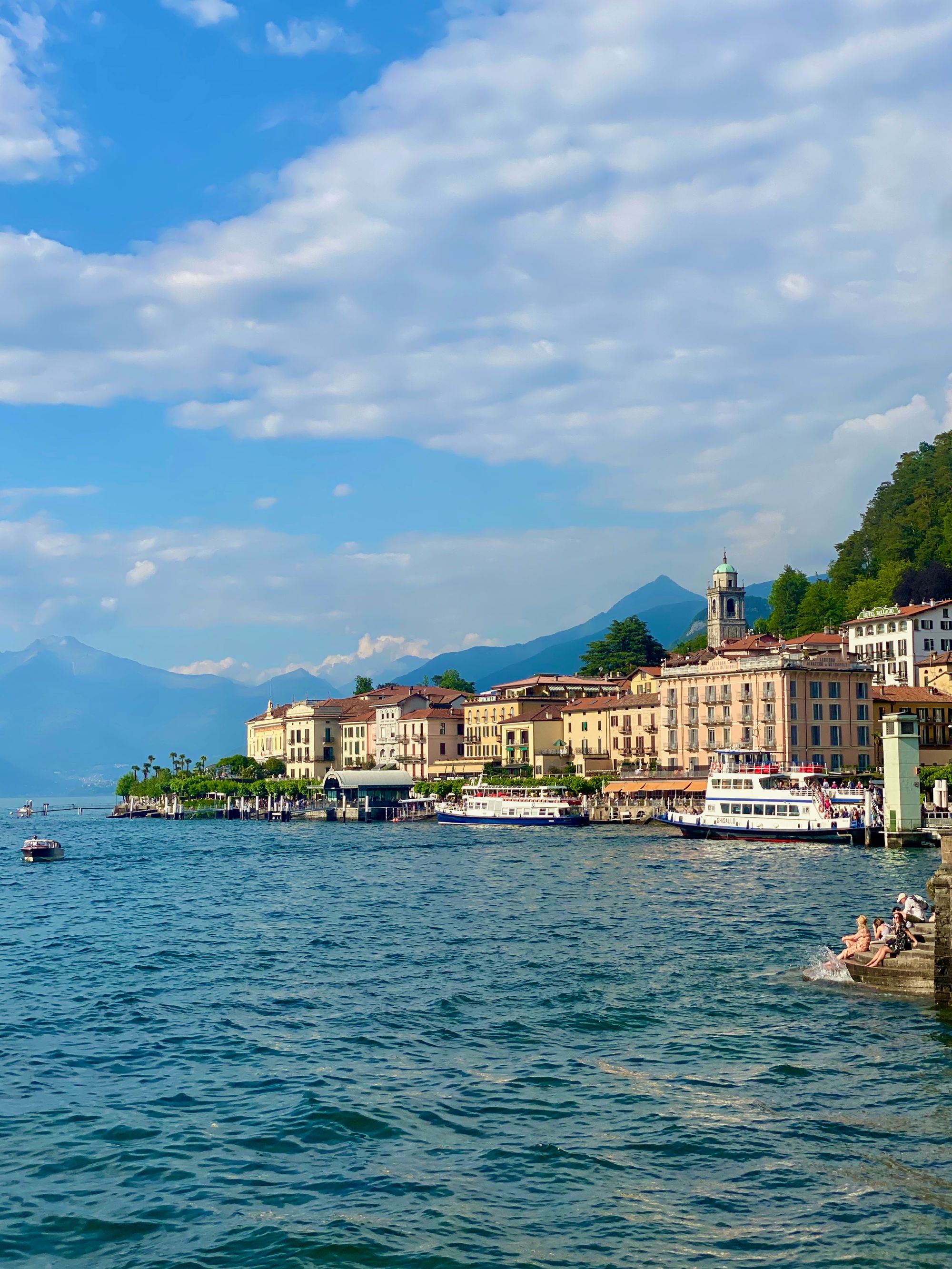 ---
Saint Gotthard Pass
Next day we woke up early and got on the road by 09:00. Destination: Brunnen, on the shore of Lake Lucerne, somewhere in the middle of Switzerland - the same location we used on our way here.
The 3 days return to Denmark from Italy is pretty much the reverse of getting there. I went over that journey into detail in Part 01 of this blog series.
There are however a few notable exceptions that stand out which I'll share here.
One of them is the Saint Gotthard mountain pass, linking northern Switzerland to the southern part. On our way to Italy the pass was still closed due to snow so we had to use the 16 Km / 9.9 Mi long (and boring) tunnel.
Now however the pass was open!
I was a bit afraid that my wife won't like the idea of taking a mountain road full of hairpin turns, after all I got my drivers license just a few months back, but to her credit she went along without much hesitation.
So we went on our first mountain pass, in Switzerland of all places 🤩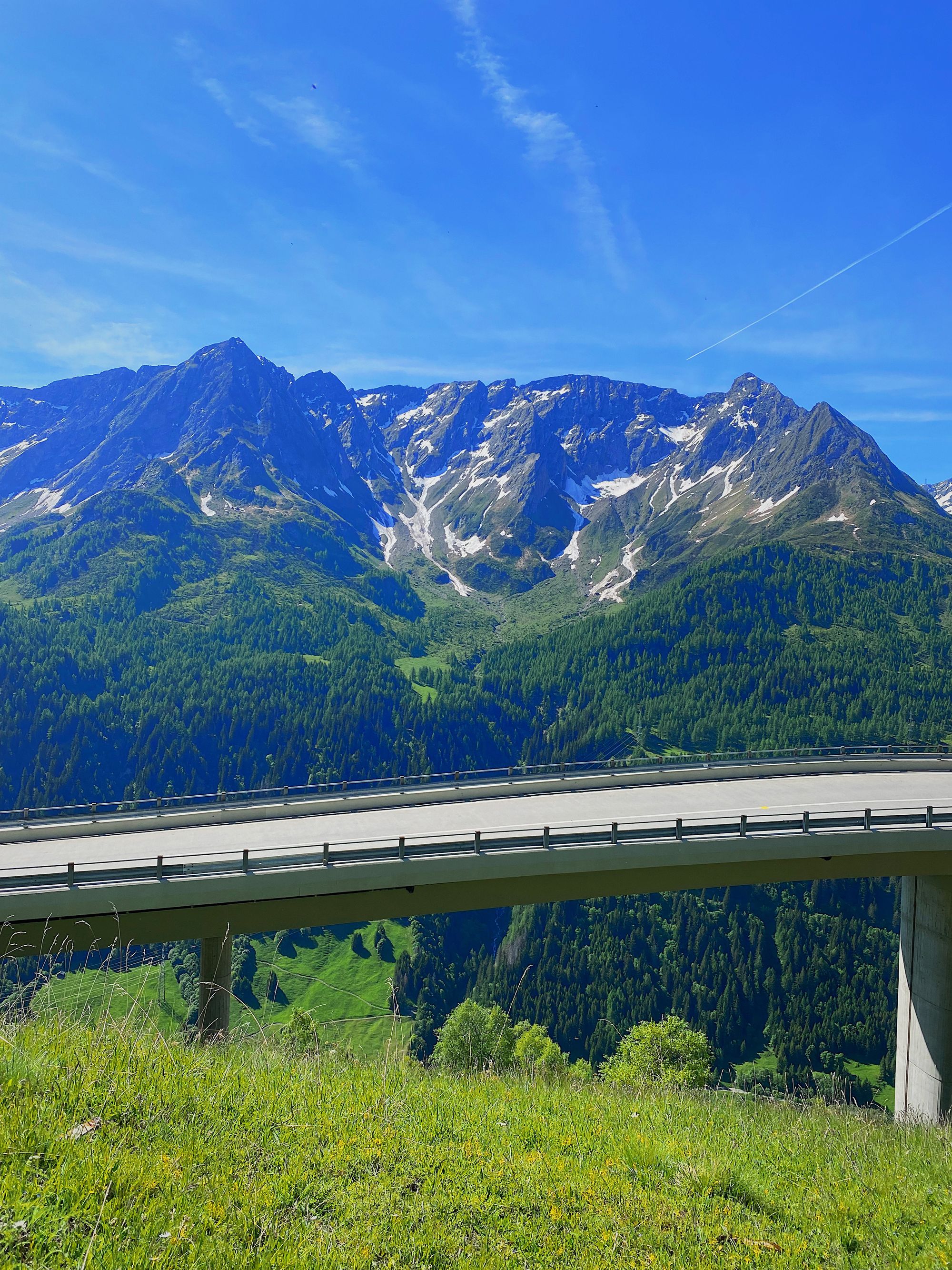 Departing from Menaggio, Lake Como, it took about 1h:30min to reach the pass so we started climbing at around 10:30 and with stops and everything we were on the other side by 12-ish.
Traversing the Saint Gotthard Massif the road climbs to 2106m before starting to descend. We stopped to a few viewpoints along the way and we had coffee at Chiosco Panorama for some fantastic views over the valley.
A bit higher up we reached Lago della Piazza where we did only a quick stop as the wind was picking up.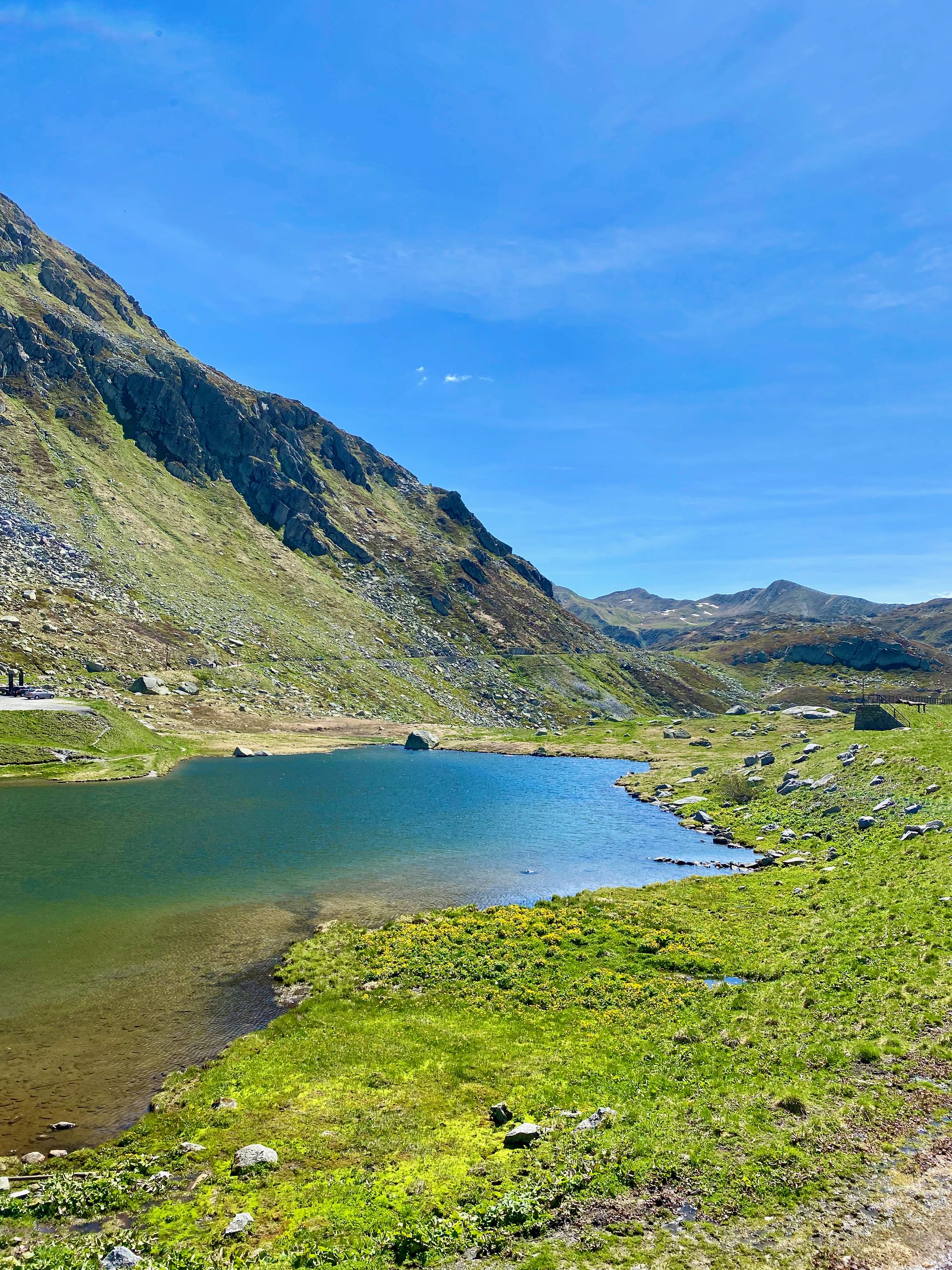 Be aware that the panoramic views from the plateau (being wide and flat) are not as good as the ones you find climbing up or descending so make sure you stop along the way as well.
Driving the Gotthard pass was pretty easy and our RWD car always felt stable and well planted around corners. It beats the tunnel hands down, at least in good weather.
🚙
We loved the experience so much that during the summer vacation we did no less than 5 mountain passes in Switzerland, an unforgettable experience that I can't wait to tell you more about it soon!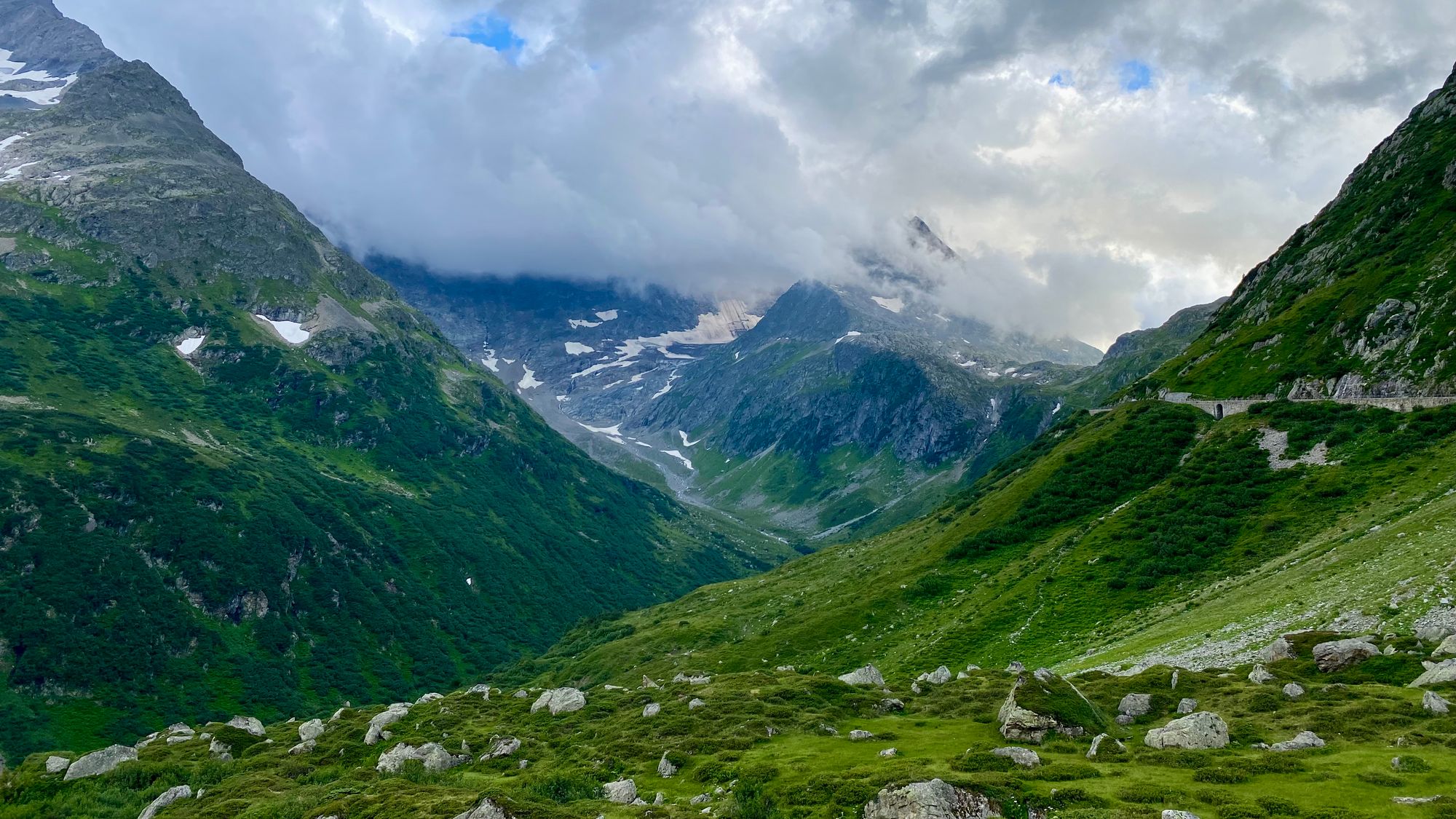 ---
Lucerne
Looking at the time we realized that we have plenty to spare before reaching Brunnen so we decided to do a short detour to visit Lucerne which is only one hour away from Saint Gotthard Pass.
We got there at about 13:00, found a central parking and left the car there. It was an unexpectedly tight & difficult space to park and funnily enough, a lady that parked her car close to ours felt the need to apologize for the narrow space the parking had - this was even more unexpected 😄
Lucerne is a gorgeous city with well preserved medieval architecture and some very distinctive bridges.
The weather was just perfect, sunny and warm, exactly what we hoped for before returning to a much colder & wetter Denmark. It was a Friday and the city was very lively, everybody seemed to be outside enjoying the sunshine - it had a great atmosphere that I will remember forever.
As we arrived just in time for lunch we looked for a place to eat which wasn't that easy with the amount of people occupying the terraces. In the end we found a free table at a Greek restaurant called Ammos, just by the river.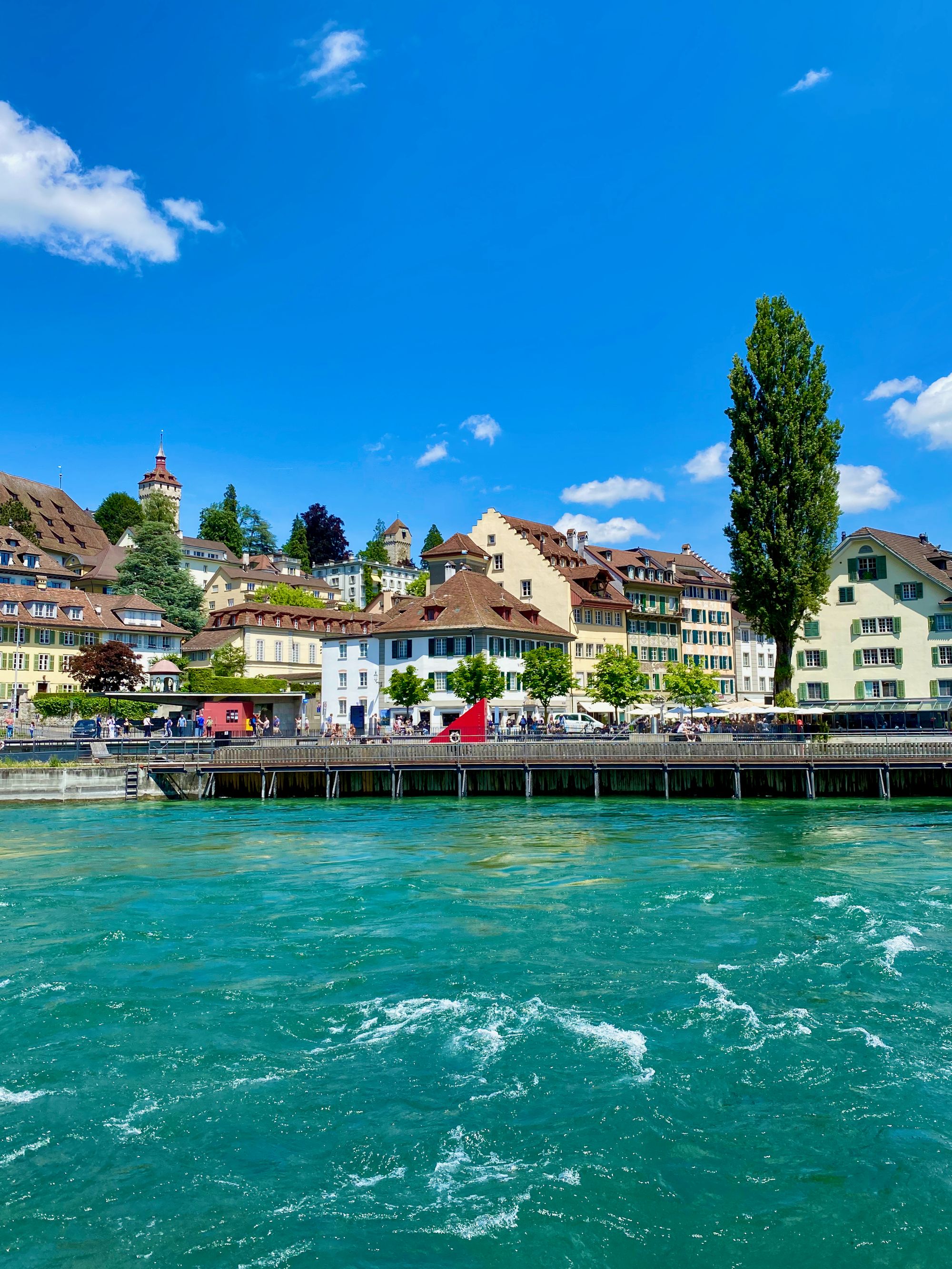 The food was absolutely delicious (and very instagramable) and it had a price to match. I said in part 01 as well, it's not easy to find places more expensive than Denmark, but Switzerland is certainly one of them.
After lunch we started walking around the city, sucking up as much vitamin D as possible. It's a fantastic place to stroll around.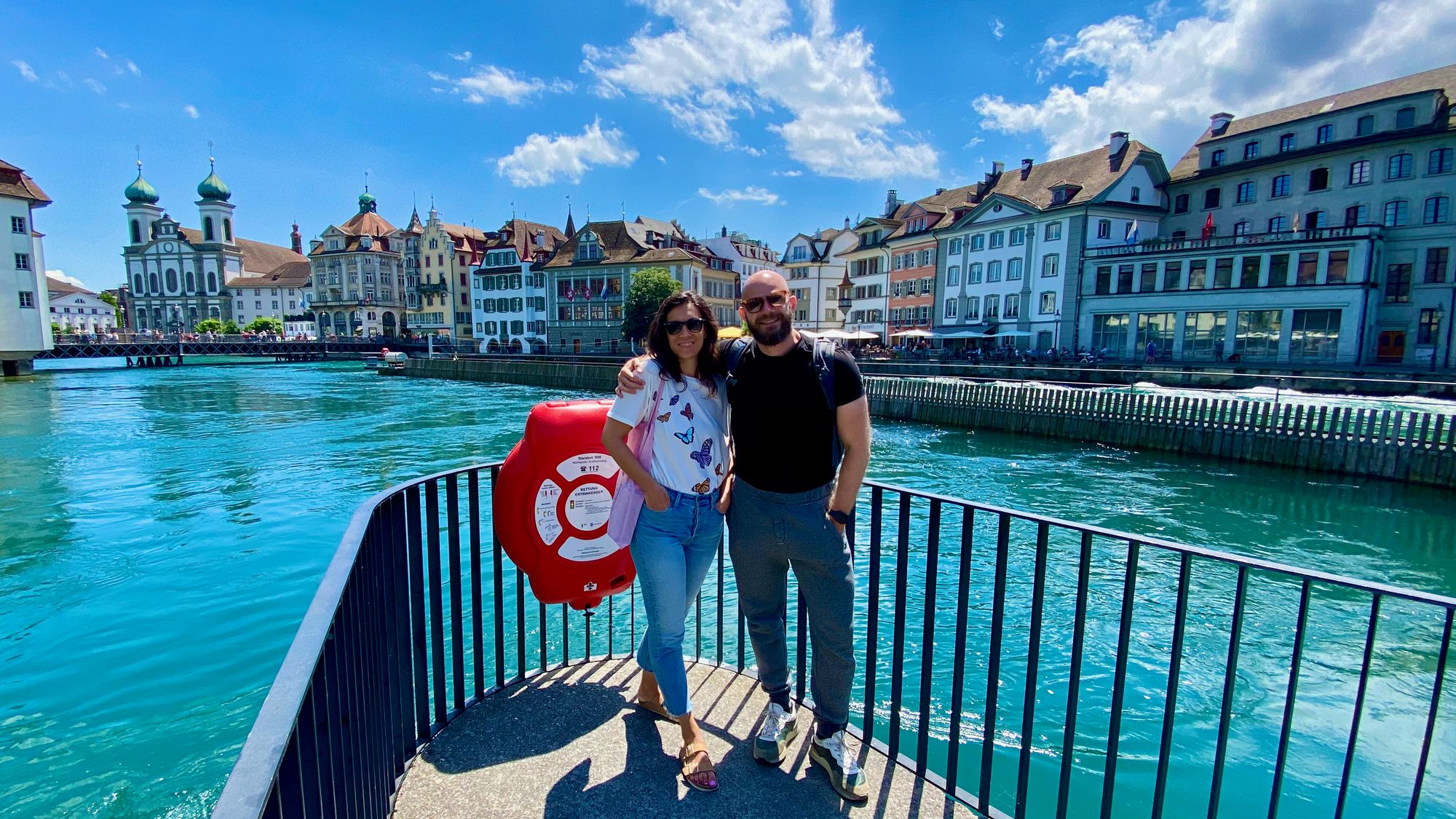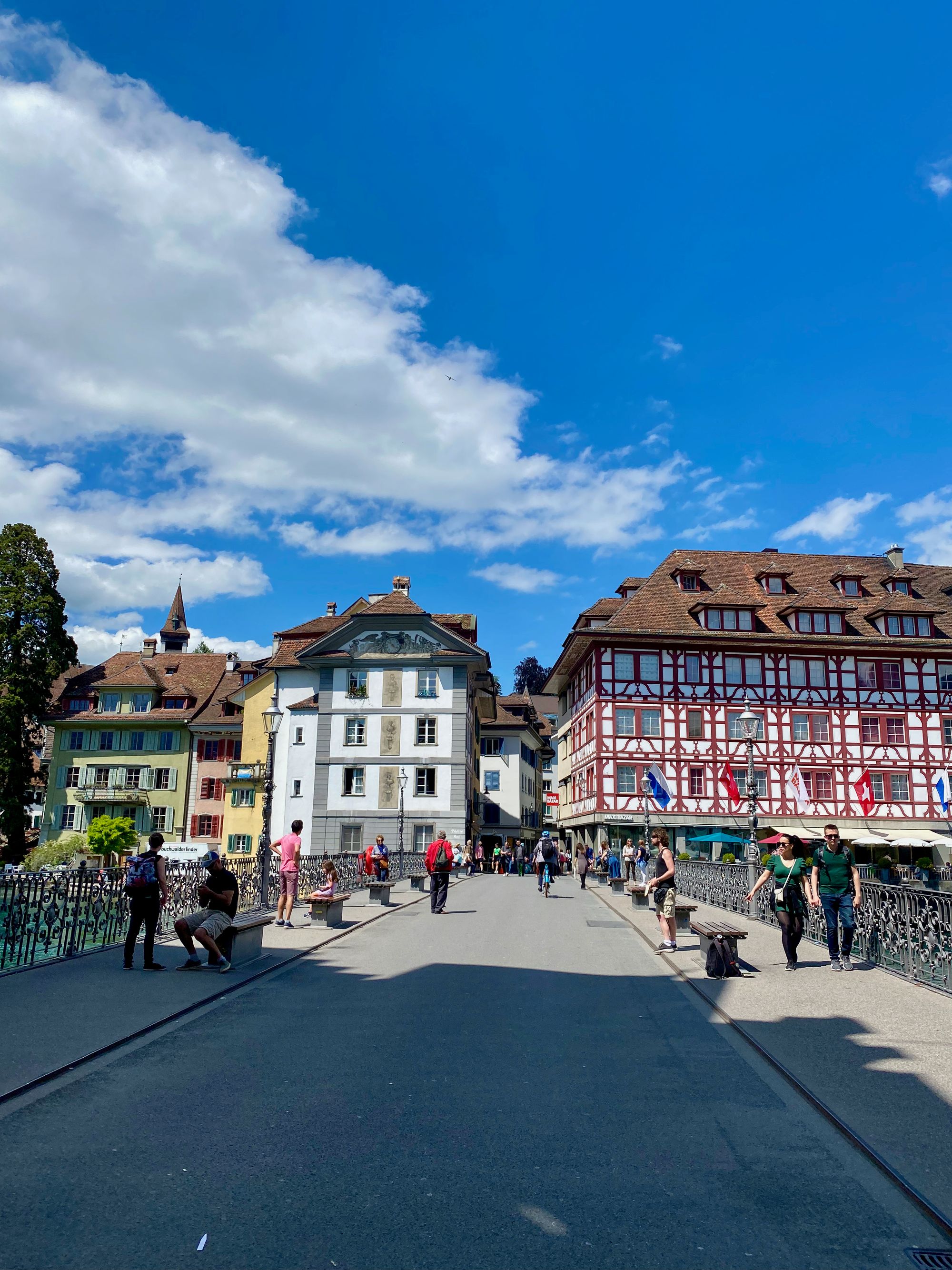 The Kapellbrücke, which is both the oldest wooden covered bridge in Europe and the world's oldest surviving truss bridge, is a important symbol of the city and one of Switzerland's top tourist destinations.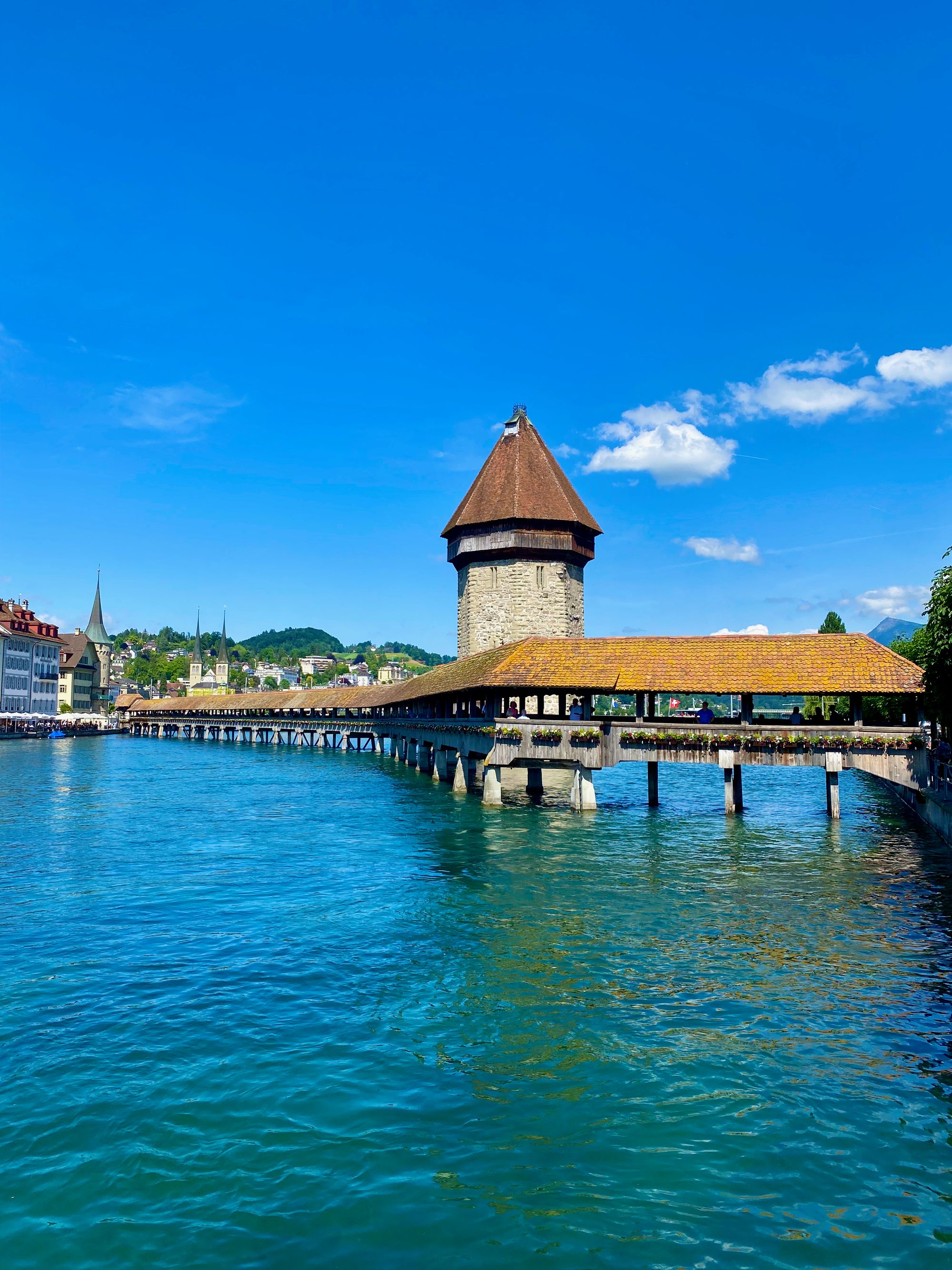 Although a 1993 fire destroyed many of the interior paintings dating back to the 17th century along with a part of the bridge, it remains unique in its historical significance and through the original surviving paintings.
After the walk we stopped by Confiserie Kurmann, a swiss cake shop, to replenish our energy level with some chocolate - a well deserved treat after walking for a few hours.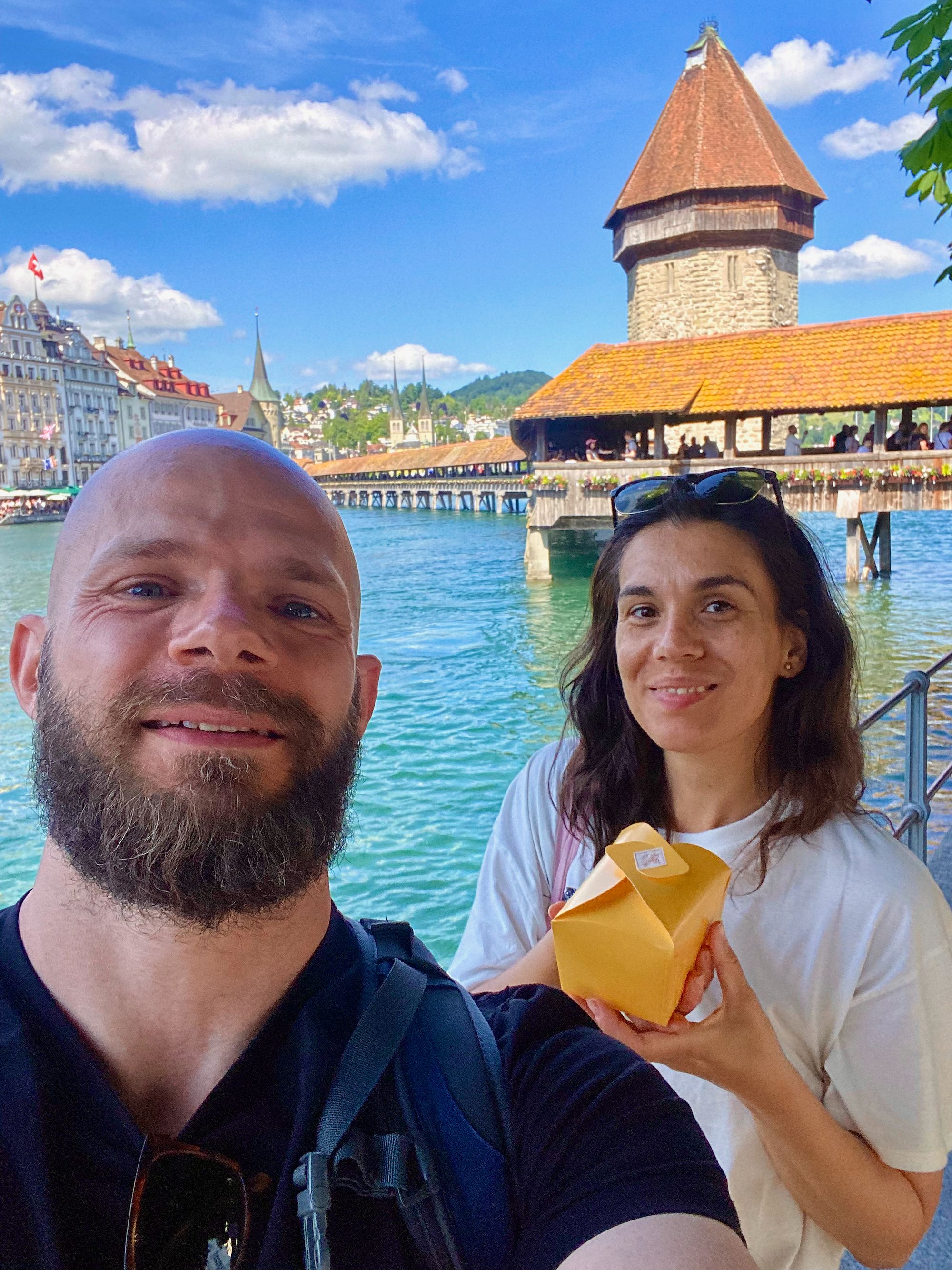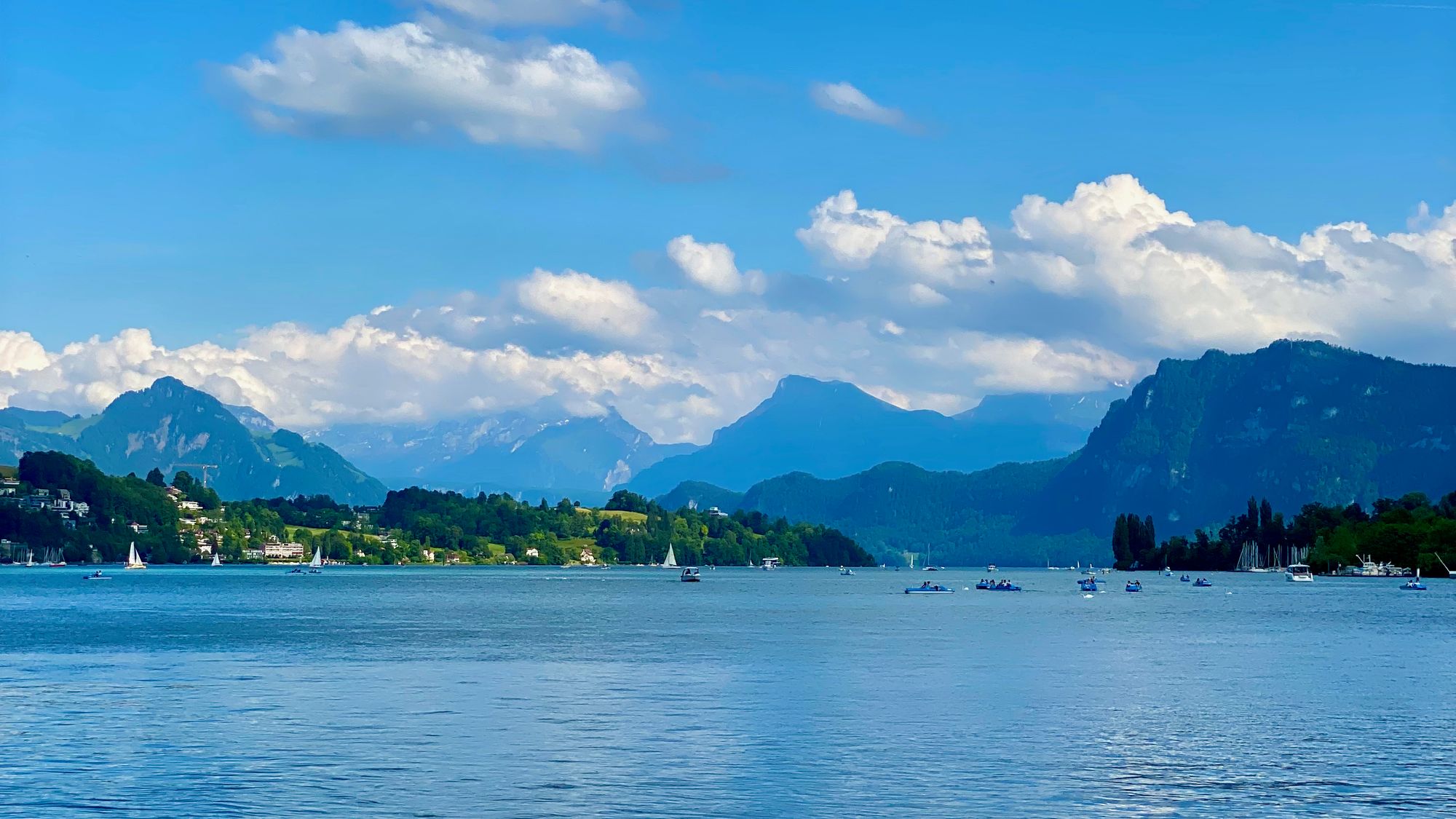 The 4 hours or so spent in Lucerne were wonderful and I highly recommend making the city part of your Swiss itinerary. For us certainly won't be last visit.
Brunnen
The clock was 17:00 when we started our final leg for the day, reaching Brunnen.
The drive was short, under one hour so we arrived well in time to stop at the local COOP and buy some swiss chocolate for home.
We finished the day with a glass of wine on the lake shore, at the same location on the way to Italy.
I talked about Brunnen before so I'm going to leave you with some shots of the sun setting over lake Lucerne.
Day 01 of the return trip done, good night!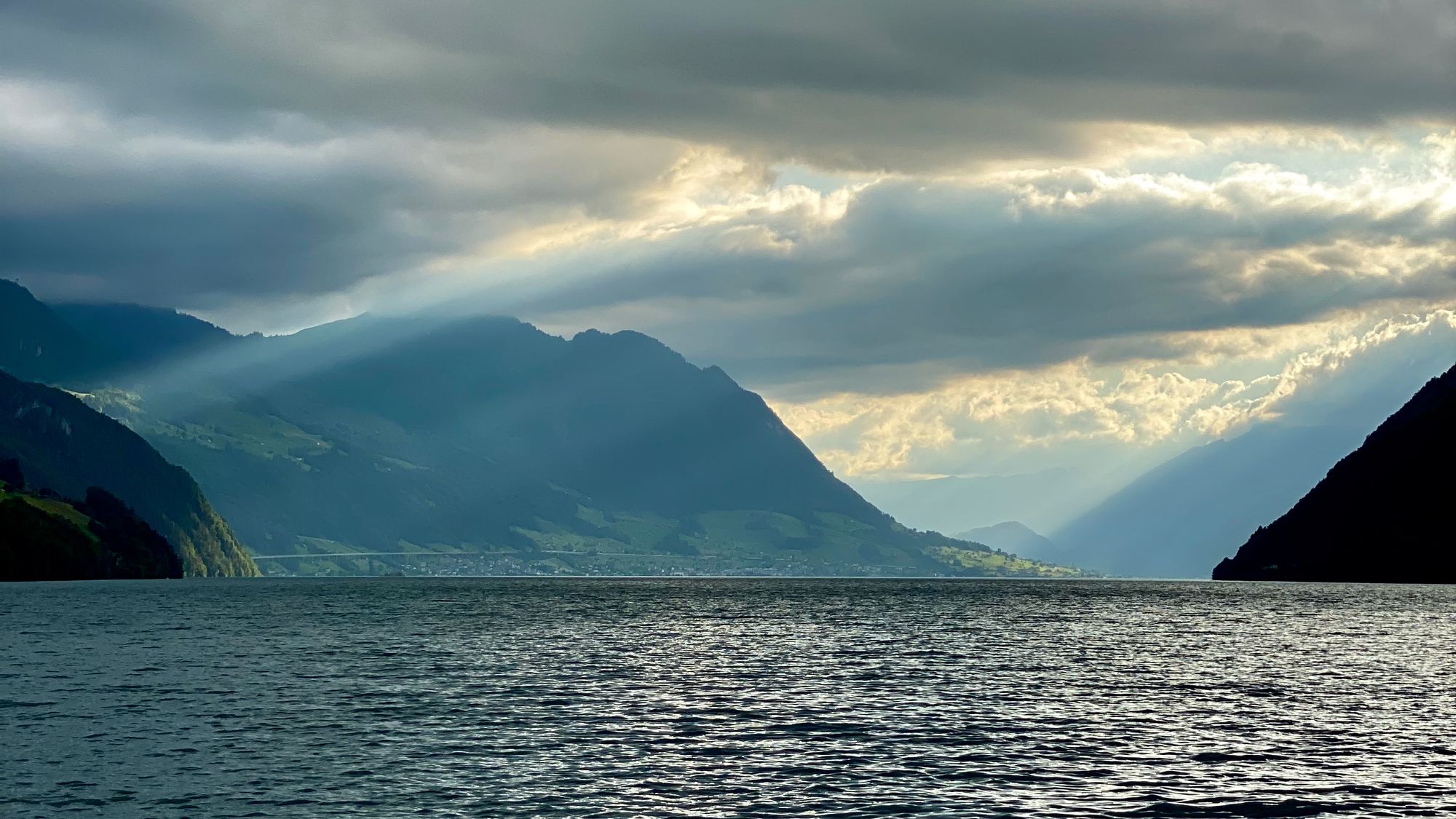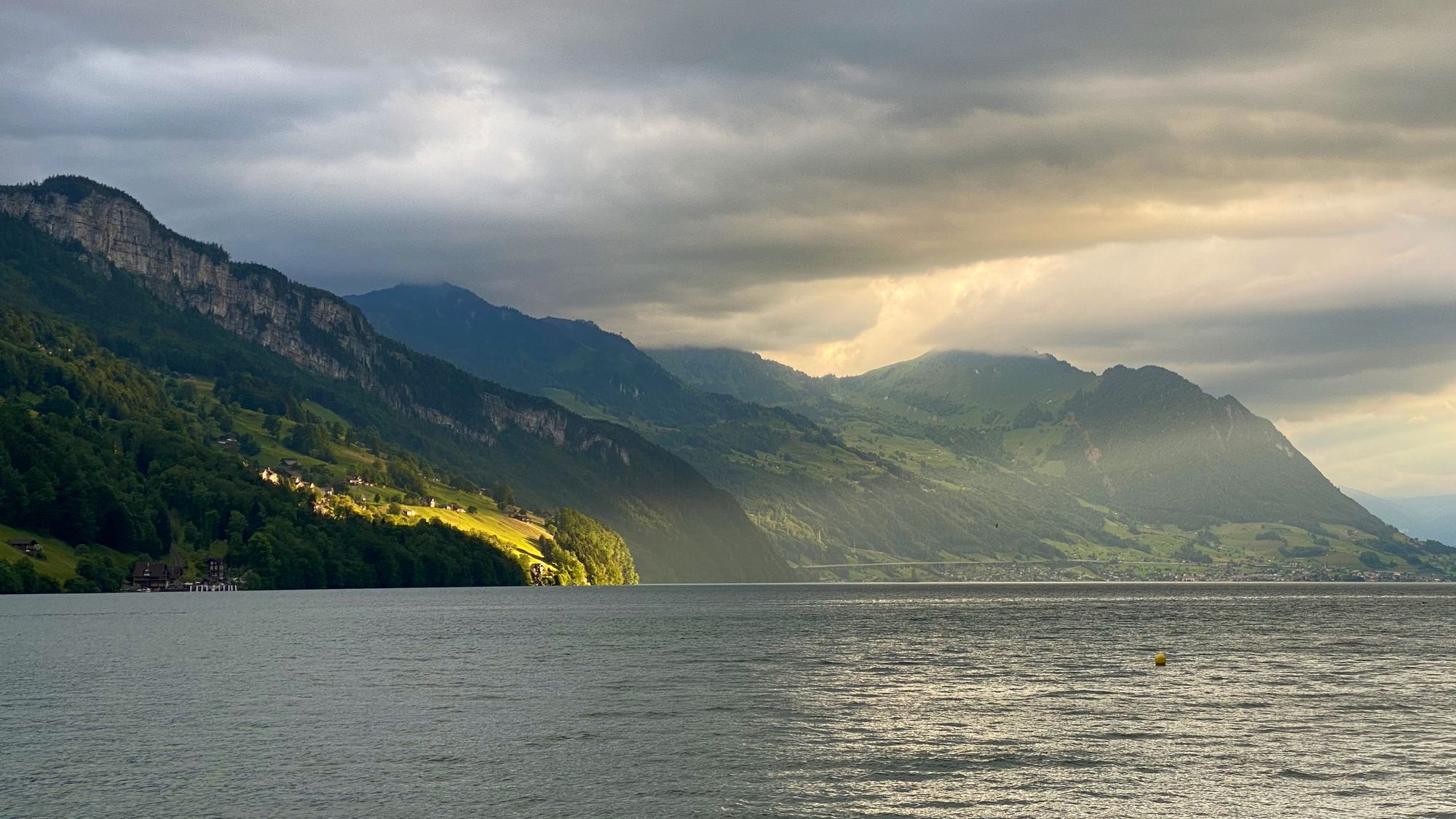 ---
Colmar
The plan for the second return day was to drive straight to the hotel located near Kassel, Germany - a good 7 hour drive covering 660 Km / 410 Mi. We woke up early, served breakfast at the City Hotel and we where ready to go by 08:00.
The weather turned over night and it was pouring outside. Oh well, had to happen at some point.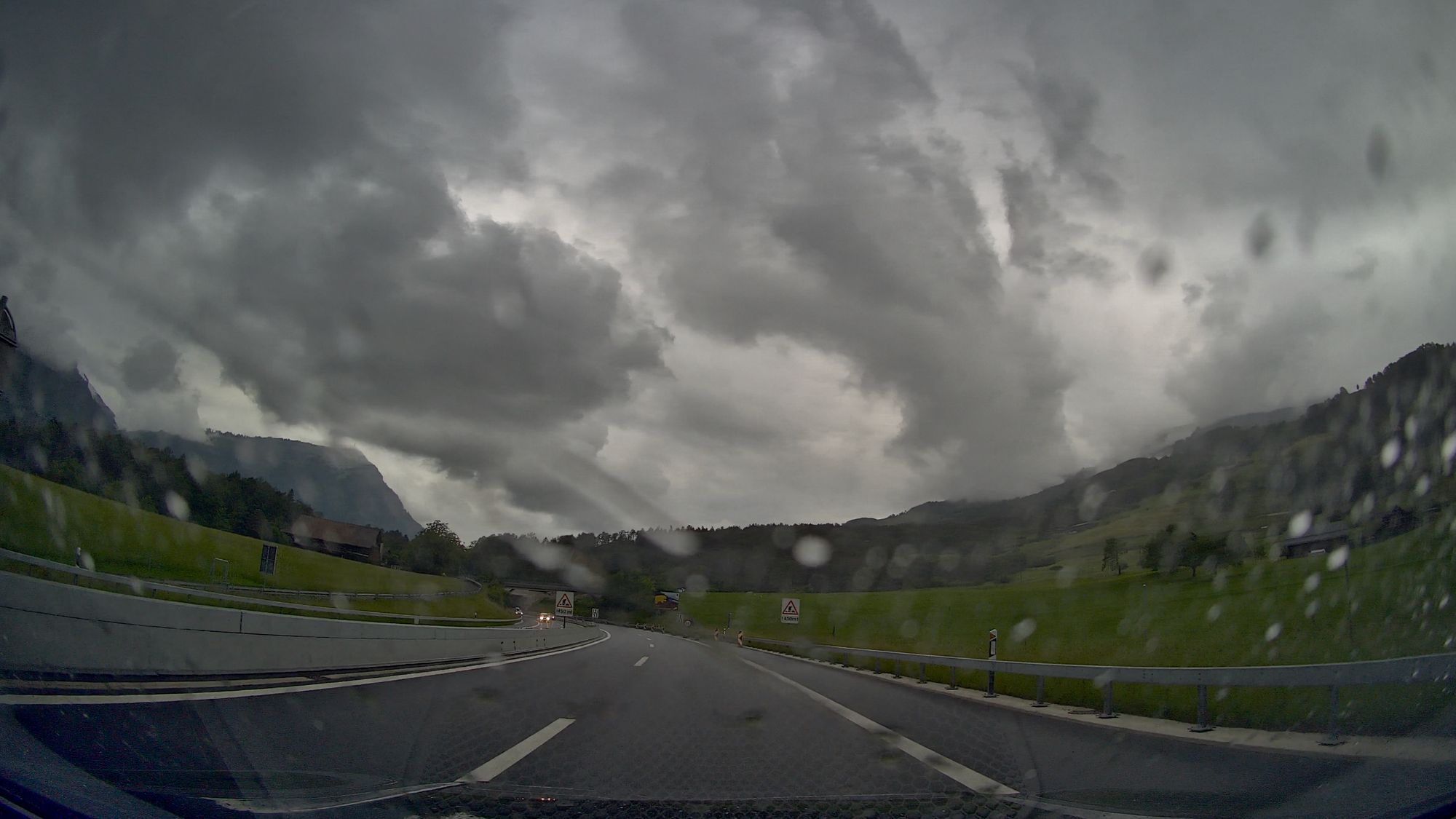 Luckily it didn't last long and by the time we reached Germany the sky cleared and the sun was shining.
At ~10:00 we stopped to drink some coffee when we realized how close we are to the Alsace region of France and more specifically to Colmar, the capital of the Alsatian Wine Route.
Do I need to say more? Of course we decided to make a detour and see what this wine route is all about 😛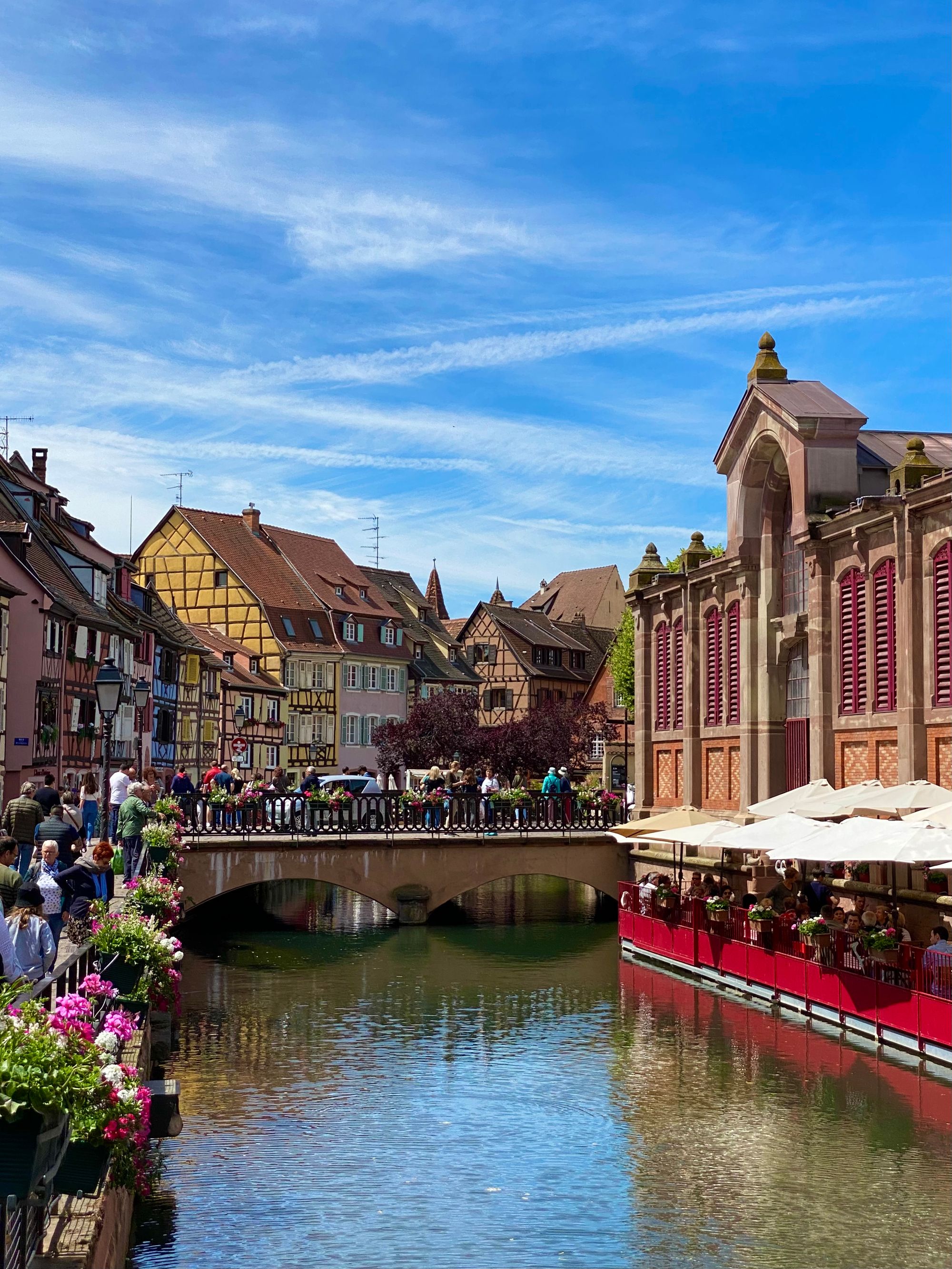 Crossing into France was uneventful, with both countries being part of the Schengen area there is no border control.
We arrived in Colmar at around 11:00 and the city was packed, with the huge parking space outside the city center almost full! Granted it was a Saturday but still, it's May, well before the tourism season starts.
How does peak travel time looks?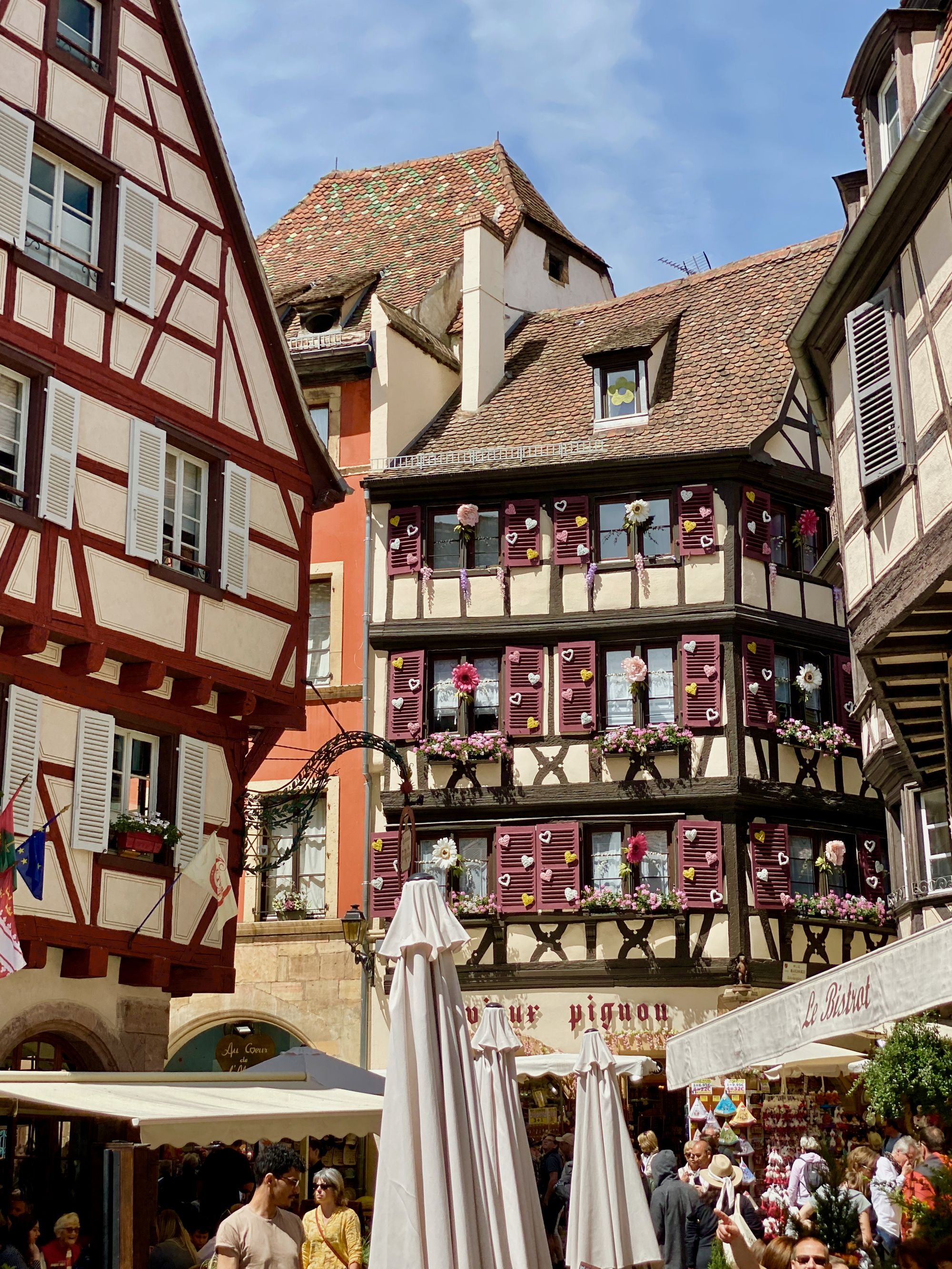 Regardless, the old town is gorgeous with well maintained and beautifully decorated houses. Shops with local produce and terraces everywhere, interesting churches and a mouth watering market hall - what more can one need?
I can see why Colmar is so popular.
The weather was also fantastic with temperatures well above 20C / 68F which after living in Denmark for almost 15 years sounds too good to be true for the month of May.
⚠️
The down side to the hot weather was that it melted some of the cheese and chocolate we purchased along the way 😩. If I knew the day was getting this hot I would have searched for an indoor parking space. Live and learn.
Similar to Lucerne, finding a place to eat in Colmar proved to be tricky, with long waiting time in all well reviews places.
We ended up queuing for Schwendi Bier und Wistub and the food was great. I had a goat cheese salad and my wife a tarte flambée (something resembling a pizza).
Afterwards we walked a bit more, found a quiet place to call our parents from and at around 15:00 we decided to leave, after all we still had about 6 hours drive to reach our final destination for the day.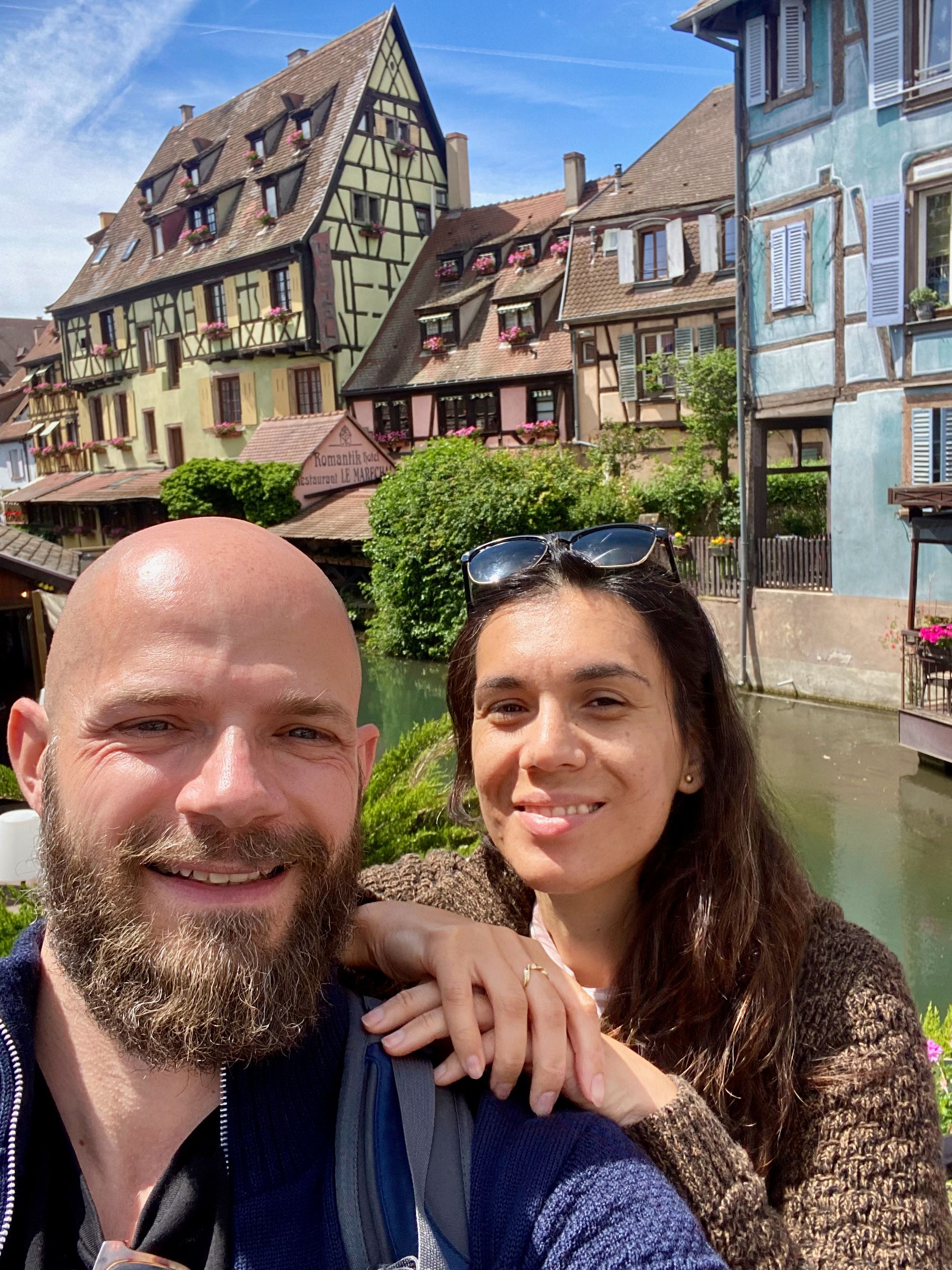 The plan was as follows:
go to a local wine producer not far from Colmar to buy some Alsace wine.
return to Germany the same way as we came so that we return to the autobahn asap.
most importantly - no matter what, avoid getting in or close to Strasbourg.
You can guess what happened 🙄
We didn't managed to find the winery, we got lost along the way and we ended up in the heavy traffic around Strasbourg.
We got lost because at some point the GPS stopped working. Two minutes after we pulled over to figure out directions another car stops in front of us.
A lady in her 60's comes over but unfortunately our French is zero and so it was her English. With the help of google translate we figure out that she was one her way to a hospital and that the GPS stopped working, same thing that happened to us.
She had the address written on a notepad but she didn't knew how to enter it in the GPS, something that her son did for her.
In the end I went to her car and after some struggle with the French interface for the GPS I managed to set the address correctly.
I hope she managed to find her way 🤞
After a painful traffic jam in Strasbourg we were back on the Autobahn, quickly leaving Alsace behind.
We spent only a few hours there but it was enough to know that it's an area worth exploring more in depth over a few days, something I hope we'll be able to do in future.
We made it to the hotel just minutes before check in was closed. We picked Hotel & Golf Restaurant Gut Wissmannshof again, a great place to unwind far from noise and surrounded by greenery.
Needless to say we were completely spent after such a full day and we felt asleep instantly.
The last return day was straight forward, with no impromptu adventures - we were getting (physically) tired and on Monday we had to be in our offices so no risks taken.
The drive was long mainly because many parts of the German highway were in repair. Maybe we should have taken the ferry from Germany but it's difficult to know at what time to book the ticket for.
We crossed into Denmark through the Jutland peninsula, then onto the island of Fyn and lastly we took the Great Belt Bridge to arrive on Zealand and home in Frederiksberg.
Last day of the return trip done!
---
Conclusion
After 3 days on the road the return trip was over.
It could have been 3 boring days as I've seen some people warn on the internet. Instead we had an unexpected amount of fun, at the end of what already was a great vacation.
👍 What was good: taking the Saint Gotthard pass plus stopping in Lucerne & Colmar made the return trip a very interesting experience.
👎 What was not so good: Germany's A7 and A5 had many parts under repair which increased the driving time considerably (on the flip side we just went over some newly renovated parts of A7 and the car was gliding).
🤩 Most memorable moment: driving the Saint Gotthard mountain pass.
---
First Road Trip: The End
And with this, our first road trip is over!
5093 Km / 3164 Mi driven through Denmark, Germany, Switzerland & France creating countless memories that will last us a lifetime.
The main goal of this trip was to break the routine by working remotely from Tuscany and that went great, better than expected actually.
If this was all we got out of the road trip it would have still been worth it!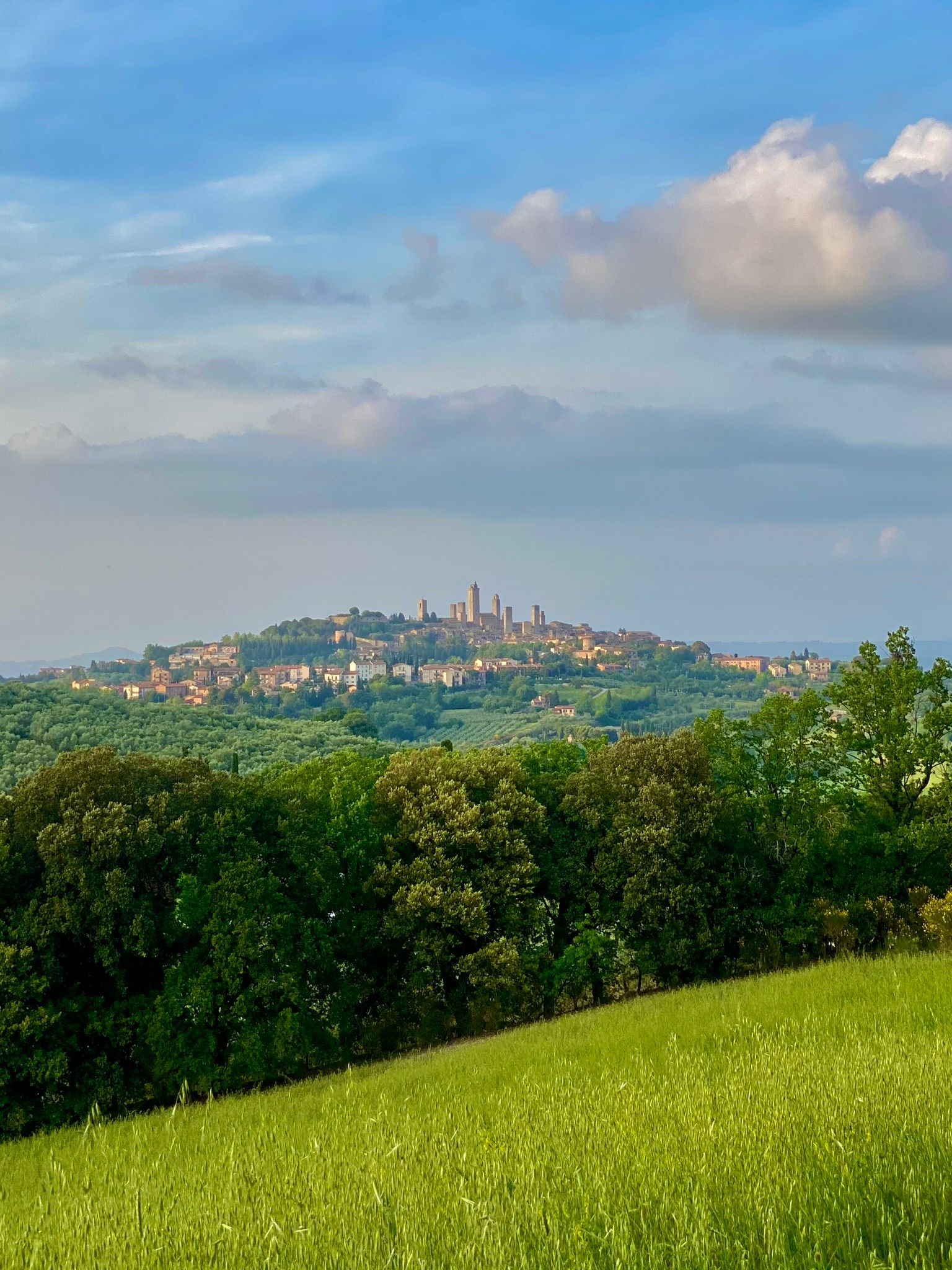 All the other things we got to experience on the side are bonuses that made this trip an unforgettable experience.
Unwinding at the end of our first travel day at the peaceful golf resort near Kassel, Germany 🌳
Watching the sun setting over Lake Lucerne in Brunnen with a glass of wine 🍷
Stopping in sunny Lugano on the way to Italy that felt like proper summer - after going though yet another depressing winter we could literally feel our energy recharging 🌞
Exploring all the small Tuscan towns in Val d'Elsa and Val d'Orcia while looking to purchase delicious local produce 🏘️
Driving over our first mountain pass, exploring Lucerne & Colmar gave us a taste of the freedom that you have only when traveling by car 🌄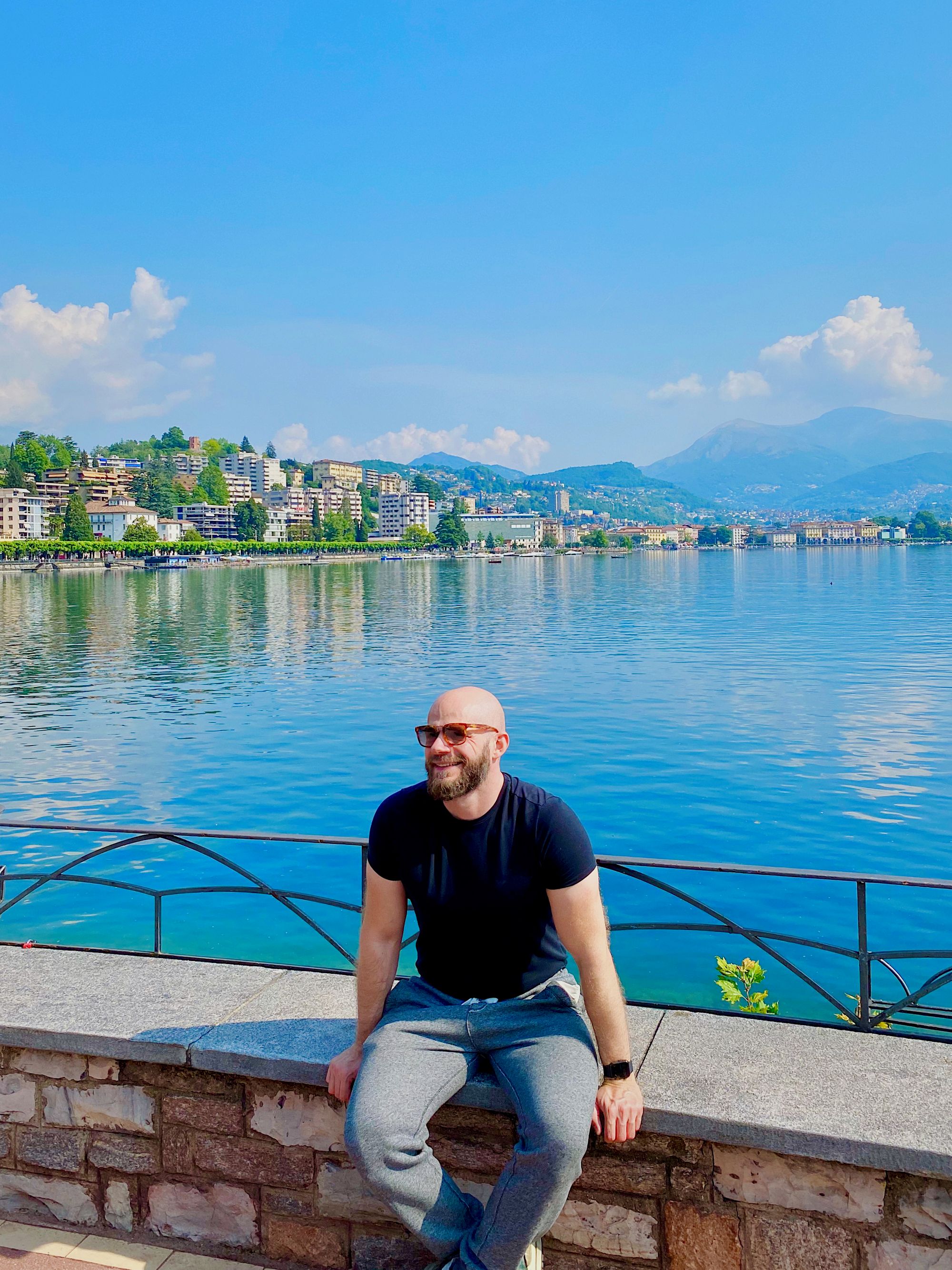 Then there's the weather.
Living in Denmark we desperately lack sun over the long winters. The bad weather can (and will) stretch well into June - as it was the case last year, making it hard to enjoy any kind of outdoor activity.
It is difficult to explain the mental health boost that this road trip gave us: being able to take a hike without having to deal with drizzle or wind, sitting at a terrace having a drink while feeling the sun warmth and just in general watching people enjoy the outdoor lifestyle and life itself.
Denmark has its advantages for sure, but an outdoor lifestyle is not one of them.
I need to admit that seeing the amazing weather and the beautiful landscapes other people in Europe have felt unfair at times. On the other hand its encouraging to see that it is possible to escape, if only temporarily for now.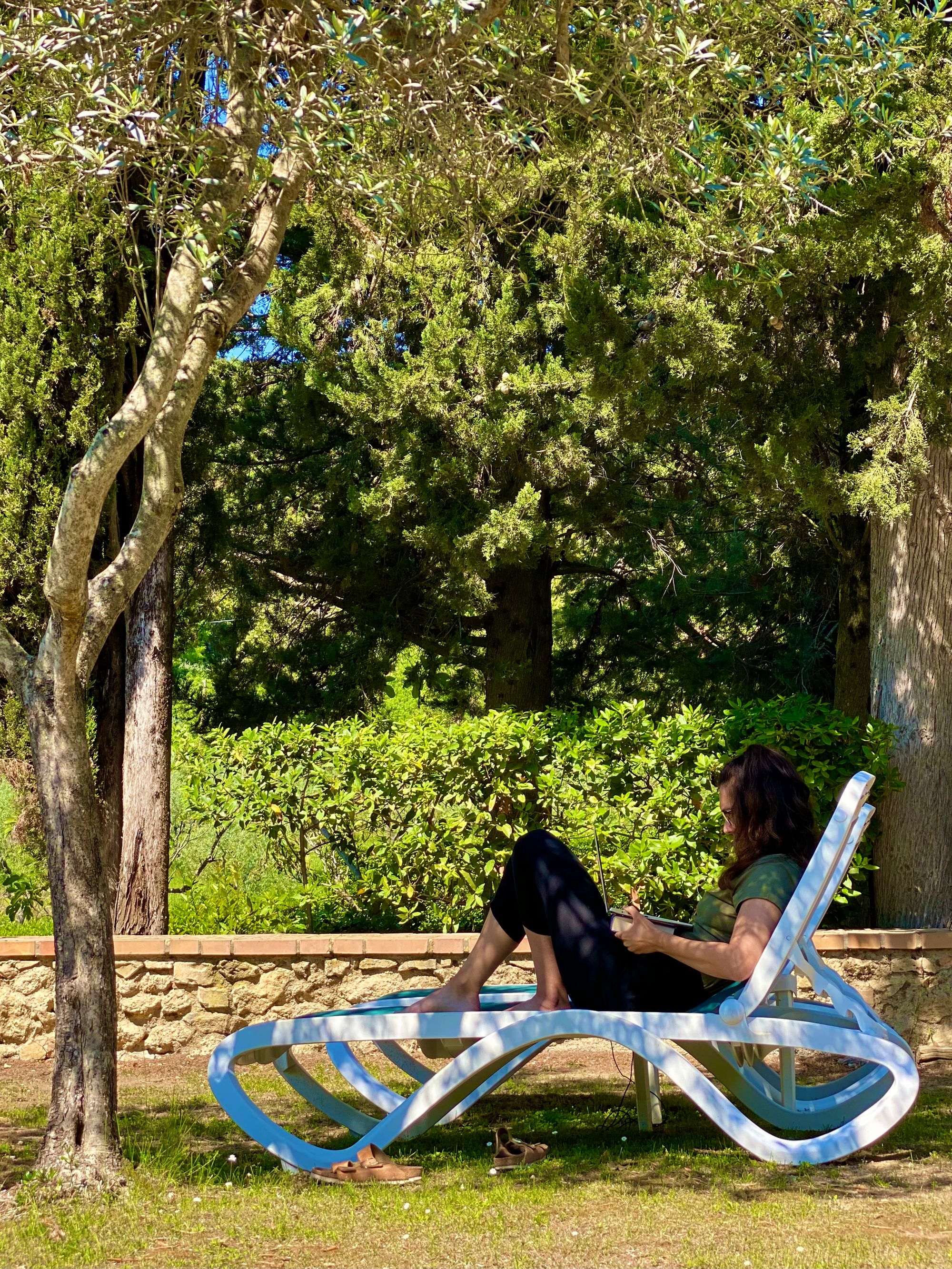 We purchased our first car with the intent of using it for long road trips, but at that time we had no idea if it's something we would enjoy (I wasn't able to rent a car until my driver license was at least one year old). Denmark is one of the most expensive places in the world to own a car so this was not an easy decision.
Luckily we discovered that we very much love road trips and since then we've been in quite a few more that I can't wait to tell you about in the future.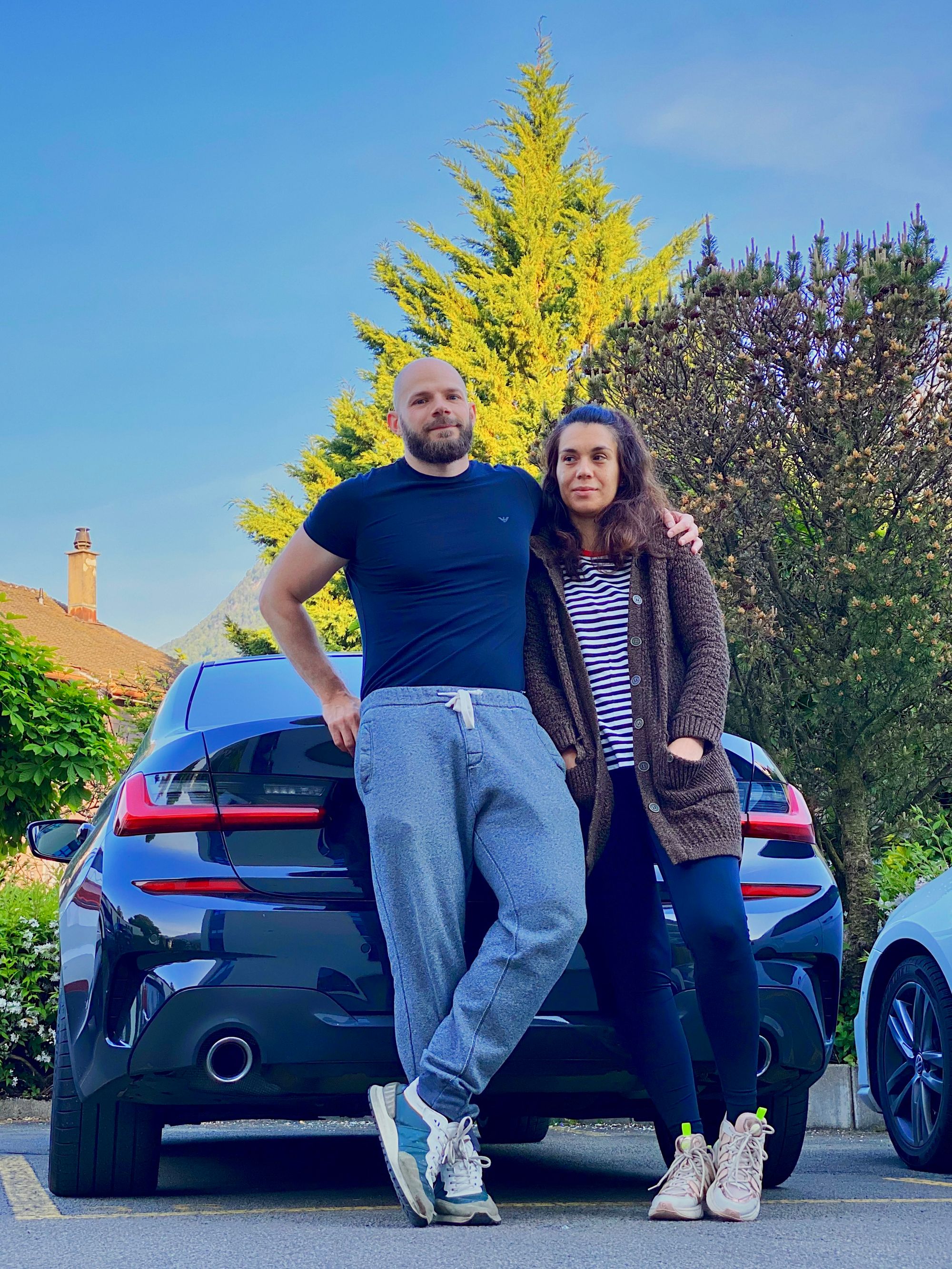 Reflecting back, traveling by car allowed us to see and experience many places that otherwise we wouldn't had access to. Personally, I enjoyed driving between the different locations as much as I enjoyed the destinations themselves.
In the next road trip we'll be exploring Switzerland and France during summer - stay tuned for more.
Thanks for reading,
-Adrian
💖
If you enjoyed reading this consider
subscribing
to my blog so you get notified when I write new articles.
---
Entire Trip Summary
From Denmark to Italy and back, 13 May 2022 - 29 May 2022.
🚗 Distance driven:
5093 Km / 3164 Mi
🌍 Countries crossed:
Denmark, Germany, Switzerland, Italy & France.
🍹 Standout cities visited: ‌‌
🌄 Standout areas visited:
Saint Gotthard mountain pass in Switzerland & many parts of the Tuscan countryside.
🏨 Hotels we stayed: ‌‌
---
Itinerary Map
🌍 Below you will find an interactive map with the directions taken, the places we stayed and the ones we visited for the entire trip.